How to design a reasonable photovoltaic energy storage system instead of daily electricity demand?
The small photovoltaic energy storage system and the grid system are different from that of the grid system: the off network system does not need to be used by the power grid itself, while the grid system must be combined with the power grid to work properly. The off grid system is not as simple as the grid connected system. The power of the inverter is similar to that of the PV module, and a set of off grid systems is not.
What are the parameters to be paid attention to when the system is designed?
1. The total power of the installation of ground electrical appliances
2. Total working time = total tile real number
3. Installation of ground lighting conditions and installation tilt angle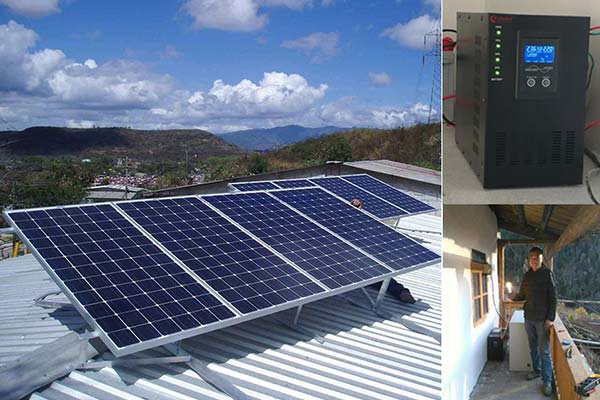 Only by knowing these parameters can a set of optimal photovoltaic system be designed, and the energy storage mode of the system from the storage battery is used by the off net inverter. The voltage matching between the off grid system and the grid connected system voltage (220V/380V) is equivalent to the voltage of the grid connected system. Generally, the voltage of the off grid system is mostly of boost type, which is DC low voltage inverter.
The power components of the system are rarely the same as the power of the inverter, and each power demand place needs to be designed separately according to the actual power consumption, which is very different from the grid system. Generally speaking, we usually say XX (kilowatt) KW directly. The off grid system is directly used through DC inverter communication.
If the design of the off grid system is unreasonable, it will not meet the demand of power consumption.