Off-grid solar inverters for home are used in off-grid solar systems to convert direct current into alternating current for household electrical equipment. Home inverters of different power have different load capacities, and the rated power value of the inverter should be selected according to the rated power value of the household electrical equipment. The output power level range of the home inverter is usually 50kw and below.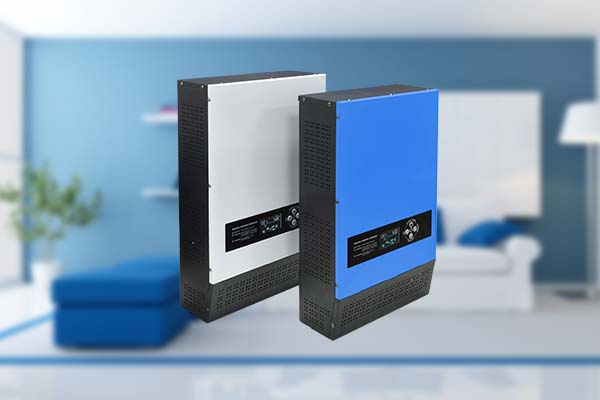 Inverters for home are usually used indoors, so the product should have the characteristics of low noise, small size, and decorative appearance. In addition, home inverters are recommended to choose inverters with pure sine wave output. Pure sine wave inverters can drive daily inductive loads such as refrigerators, air conditioners, washing machines, electric lights, and electric drills, and will not cause damage to them. This is not possible with inverters of other waveforms.
Xindun LS inverter for home, 1kw-7kw pure sine wave output, low noise, easy heat dissipation, high safety, high conversion efficiency; beautiful appearance, white and blue optional; wall-mounted installation, small space occupation. For more information, please call for consultation.