As is known to all, the photovoltaic inverter plays a very important role in the photovoltaic power station. It can even be called the "brain" of a photovoltaic power station.
The photovoltaic inverter is related to the long-term reliability, performance and manageability of the photovoltaic power station. Different application scenarios have different requirements for inverters, and there is not a single product or technology that meets all applications and requirements.
Next, join Xindun in analyzing the global pv inverter market from the inverter price, technology and manufacturer\'s market share
In 2017, China\'s electronics industry ranked first in global inverter shipment for three consecutive years. In 2017, China added 53GW of pv installed capacity, a record high.
Project developers, asset managers and financiers are more concerned with the ease of operation and service of products when choosing inverters. Inverter manufacturers are also trying to differentiate between the two. Digitization is currently the hottest trend in inverter products, helping to improve the performance, reliability and manageability of power stations while allowing grid companies to understand how they operate.
The already tight supply situation was exacerbated by a shortage of parts in 2017, putting pressure on some inverter manufacturers and limiting the decline in inverter prices.
SolarEdge(nasdaq: SEDG), an Israeli maker of component grade power electronics (MLPE), continues to grow strongly, with gross margins hitting a new high in the fourth quarter of 2017.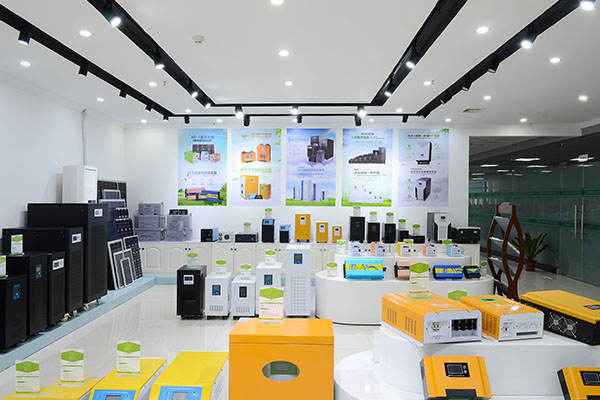 Photovoltaic magazine and Cormac Gilligan, senior solar analyst at IHS Markit, discussed the state of the global inverter market in 2018 and summarized six major trends affecting the market pattern of inverters.
1
China will continue to dominate the inverter market. Next year, China will ship 104 gigawatts of inverters, accounting for half of the global market and continuing to lead. And the housing market will rise quickly.
2
India has plenty of opportunities, but size matters. India is following in China\'s footsteps, bringing opportunities to many international companies.
03
Size matters, but agility also matters. Although the inverter market has many big players, there are plenty of opportunities for small companies to offer niche services and enter certain markets. Companies and production scale must be accompanied by agility and flexibility to be more viable.
04
The MLPE market has become more difficult and developmental strategies have emerged. As China accelerates deployment of its power optimization solutions around the world, 2018 will be harder for other MLPE players. They must accelerate their cooperation with the inverter and component vendors in order to survive.
05
Modular design makes the central inverter solution attractive. Modular central inverters will continue to grow steadily in 2018, which is good news for companies such as TVB and Fimer.
06
Beware of parts shortage. The semiconductor industry as a whole is short of components because of strong demand in industries such as electric cars and smartphones. Beware of such shortages affecting the inverter market.