An inverter is an electronic device that converts direct current (DC) into alternating current (AC). Pure sine wave is a continuous wave, which describes smooth repetitive oscillation, and is an ideal waveform for AC power transmission with extremely low harmonic distortion.
How does a pure sine wave inverter work? The inverter\'s work is divided into three stages: oscillation stage, boost or amplification stage and output transformation stage.
Oscillation stage: The inverter generates oscillation pulses through the IC circuit, and these oscillations generate alternating positive and negative voltage peaks at a specific frequency.
Boost or amplification stage: The AC voltage generated by the pure sine wave inverter oscillator is amplified to a high current level in this stage. The amplified electricity is in the form of AC, but the voltage is very low and still at the battery power level.
Output transformer stage: In an AC-to-DC transformer, through the magnetic induction of the two windings of the transformer, the power supply will reduce or step down to reduce the specified AC level. The transformer in a pure sine wave inverter works in a similar way, but in the opposite way. The low-level alternating current from the inverter amplifier stage is applied to the secondary winding of the transformer in the output transformer stage. This process results in a voltage boost, which is used by the inverter to power AC equipment.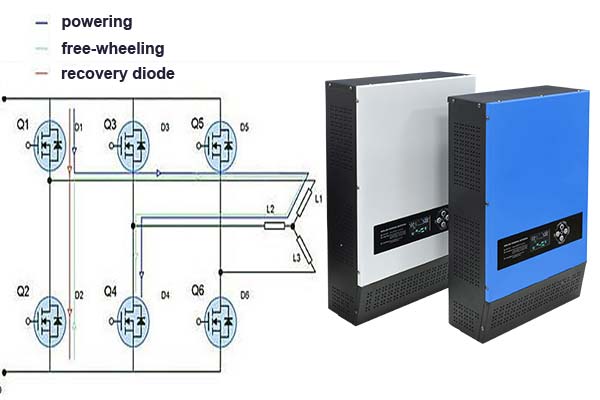 The power generated by a pure sine wave inverter is equal to or better than household power. It uses sophisticated technology to protect the most sensitive electronic devices, such as digital microwave ovens, TVs, refrigerators, laptops, etc. Pure sine wave inverters can power almost any AC equipment without risk of damage. More and more people use pure sine wave inverters. It is worth noting that we believe that pure sine wave inverters with a conversion efficiency of less than 80% have no purchase value.
For more questions about pure sine wave inverters, please contact Xindun.