When talking about the Solar Industry Outlook 2022, we should first understand the renewable new energy industry.In 2021, the renewable energy industry remained remarkably resilient. Rapid technology improvements and decreasing costs of renewable energy resources, along with the increased competitiveness of battery storage, have made renewables one of the most competitive energy sources in many areas.
Speaking of the solar energy industry outlook in 2022, according to the research, although the way to limit the global temperature rise to 1.5 degrees Celsius by 2050 seems increasingly remote, the research shows that it is still possible to control the temperature rise within 1.77 degrees Celsius.
Therefore, our renewable solar energy needs a revolution to increase momentum and accelerate the reduction of carbon dioxide emissions.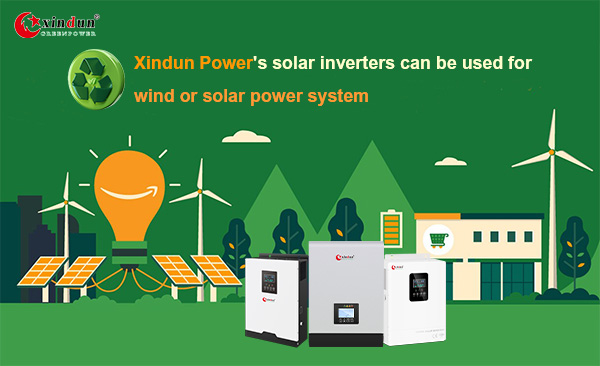 Our scientific research shows that in order to achieve environmental sustainable development, carbon emissions need to be reduced by 30% by 2030 and by 6% annually by 2040. If we want to achieve this goal, we will achieve zero emissions by 2050 and achieve the goals of the Paris Agreement. So in this case, we can clearly see the renewable Solar Industry Outlook 2022 and seize this key opportunity.
Turning power generation from fossil fuels to renewable and clean energy is the largest contributor to global emission reduction, accounting for half of the total emission reduction in 2022-2050. This includes replacing fossil fuels with wind, solar energy, other renewable energy and nuclear energy. According to this development trend, the solar energy industry will have more and more development space from the great solar energy industry outlook.
Furthermore, the consumption of oil, natural gas and coal will almost immediately peak. In this case, the global coal demand has reached its peak in 2022, the natural gas demand has reached its peak in 2021, and the oil demand has reached its peak before the Covid-19 pandemic in 2019. The demand for renewable and clean energy will account for an increasing proportion.
Wind and solar capacity additions of 13.8 GW in the first eight months of 2021 were up 28% over the same period in 2020. Because of the Solar Industry Outlook 2022,many cities, states, and utilities set ambitious clean energy goals, increasing renewable portfolio standards and enacting energy storage procurement mandates.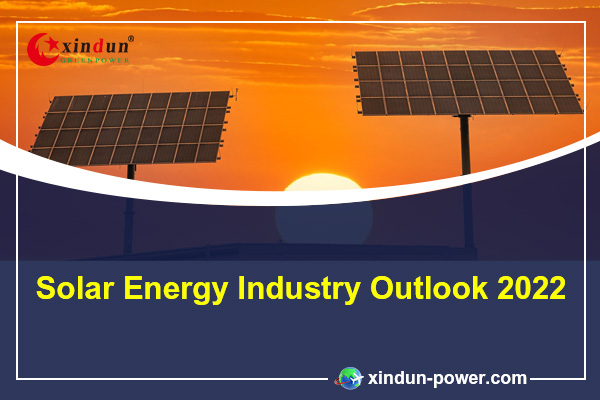 Renewable energy growth is poised to accelerate in 2022, as concern for climate change and support for environmental, social, and governance (ESG) considerations grow and demand for cleaner energy sources from most market segments accelerates.
Xindun Power is a professional manufacturer, supplier and service provider in the solar energy industry, with more than 16 years of experience in the solar energy industry. Its solar products, including solar panels, solar controllers, solar cells, solar inverters etc, have been sold to more than 100 countries. Contact our solar industry experts to learn more about the solar energy industry outlook.
We Xindun power China will succeed with you together in the solar energy industry!