Read-through: The inverter is connected to the photovoltaic system at one end and the grid at the other end. It is a bridge connecting the photovoltaic power station and the grid. It plays a key role in improving the friendliness of the photovoltaic power grid.
However, the PV system at the front end of the inverter is very unfriendly to the grid.
 Characteristics of grid connected photovoltaic power generation system
 1. Intermittence, randomness and periodicity.
2. Through power electronic equipment connected to the grid, no rotating parts, no inertia.
3. Centralized and distributed joint development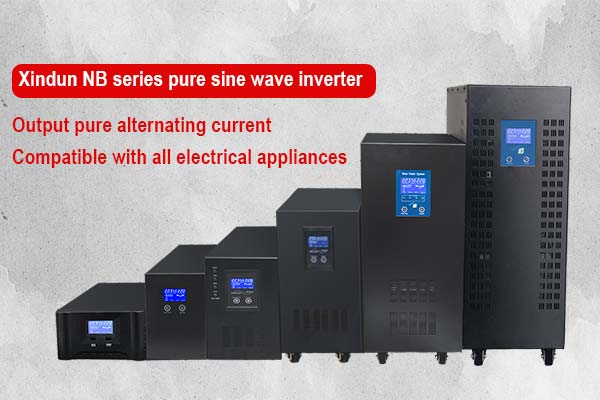 What excellent performance should we have for an excellent inverter with power grid friendliness?
The grid current harmonics lower
Better fault ride through capability
More flexible and fast scheduling response capability
Functions of inverters in large photovoltaic power stations
1. Low voltage and zero voltage ride through functions
Low voltage ride through 2S, zero voltage ride through 150ms
2. Active and reactive power dynamic adjustment function.
3. High voltage ride through function
4. Reactive dynamic response
The current harmonic reactive dynamic response is less than 30ms
5. Stable fault ride through capability
Low voltage ride through of a single device or a single generating unit does not mean that the entire power station can meet the requirements.
The more equipment, the more difficult it is to coordinate with each other, and the greater the system risk.
6. Sow harmonics
The resonance of multiple inverters after parallel connection, especially the weak network area, increases the risk.
7. Intelligent dispatch interface to meet AGC and AVC scheduling requirements
8. Fully tap the SVG function.
Meet the response requirements of 30ms fast reactive power dispatching, and have the ability to replace SVG.
The power factor -0.9-+0.9 of the inverter is continuously adjustable. When the output of 500KW is active, 242kVar reactive power can be generated at the same time.
Reactive power from perceptual 200kVar to 0, response time 23.9ms
Reactive power 221kVar 0, response time 26.6ms
The inverter can generate reactive power according to the Q-U curve according to the grid voltage.
"Automatic voltage reactive power control mode" and "dispatching mode" are optional.
Functions of inverters in distributed photovoltaic projects
1 there should be reactive power control solutions without additional SVG devices.
1) performance without "reactive power control solution"
The grid connected PV system leads to a drop in power factor at the boundary of the property rights.
2) the performance of a reactive power control solution.