What is a power inverter?
Power inverter is an inportant piece of equipment in any PV system. The inverter takes DC power, either from your solar panels or batteries, and turns it into AC power for your household appliances.
There are two different types of inverters: Grid-tie and off-grid.
Grid-Tie Inverters
Grid-Tie inverters come in several options: string inverters, microinverters, and optimizers. Each varies with features and costs.
Grid inverter with large photovoltaic power station is commonly used in system, many parallel photovoltaic group of string is connected to a single centralized inverter dc input, the use of the general power three-phase IGBT power modules, the use of smaller power field effect transistor, at the same time using DSP conversion controller to improve the quality of the output power, making it very close to the sine wave current.
Off-Grid Inverters
Off-grid inverters connect to a battery bank and change DC battery power into household AC power. Off-grid inverters work with 12v, 24v or 48v battery banks.
The AC output is typically 120Vac for smaller inverters, and 120/240Vac for larger units. We also sell export 230Vac 50hz inverters for systems.
Some off-grid inverters have an extra connection that enables them to function like a grid-tie inverter and sell power into the grid. This is useful if you start out off-the-grid but plan for power lines in the future, or if you live in an area where utility power is unreliable.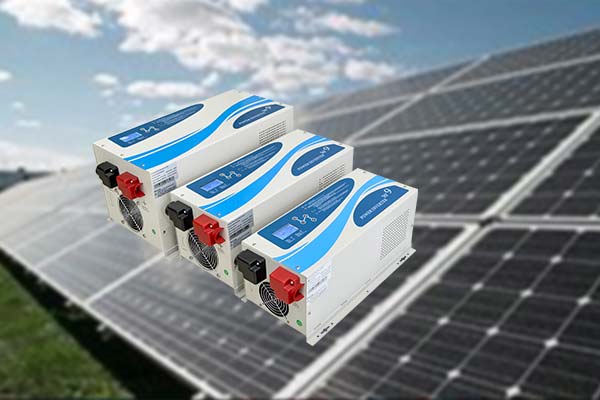 Looking for a complete system?
If you\'re looking at inverters, chances are you also need a complete solar system, including solar panels, racking, and more.
If you\'re going off the grid, take a look at our off-grid solar inverters. click http://www.xindun-power.com.
Still not sure what kind of system you're looking for? Get our FREE suggestions from our excellent salesman.
Off grid solar inverter
A reliable power supply, even without a utility grid: With stand-alone solar solutions from Xindun, you can always cover your entire electricity demand and become independent from electric utility companies.
Benefits of Stand-Alone Solar Solutions
Reliable electricity supply anytime day or night even without grid access

Complete independence from external energy supply and electricity costs

Combination of different energy sources such as solar, wind and water energy

Your system can be expanded on a modular basis and complemented by storage at any time

Xindun experts support you, from planning to commissioning the system