How to choose one suitable off grid inverter,Which one is the right one? The follow information may help you:
1, Rated output capacity to characterize the inverter to the load power supply capacity. Rated inverter output capacity of the inverter can bring more electricity load. However, when the load of the inverter is not purely resistive, that is, when the output power is less than 1, the load capacity of the inverter will be less than the rated output capacity given.
2, The output voltage stability of the inverter output voltage regulator performance. Most inverter products give the input DC voltage within the allowable fluctuation range of the inverter output voltage deviation%, commonly referred to as voltage regulation. High performance inverters should also be given when the load varies by 0% & rarr; 100%, the inverter output voltage deviation%, commonly referred to as load regulation. The voltage regulator of the inverter with good performance should be 3% and the load regulation rate should be 6%.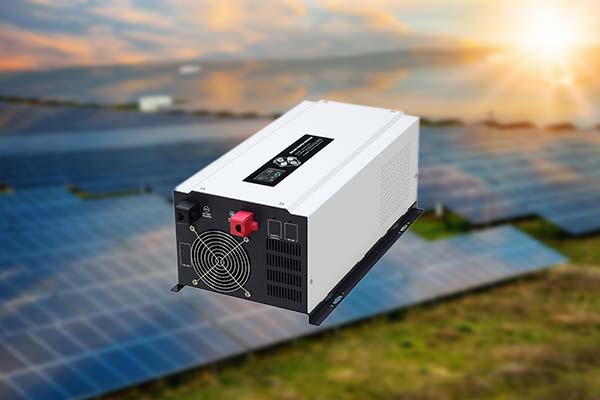 3, The whole efficiency of the inverter itself reflects the size of the power loss, usually expressed in%. Larger capacity of the inverter should also be given full load efficiency and low load efficiency values.less than 10kW inverter efficiency should be 80% to 85%, 10kW inverter efficiency should be 85% to 90%. The efficiency of the inverter has a significant impact on the photovoltaic power generation system to improve the effective power generation and reduce the cost of power generation.
4, Protection over-voltage, over current and short circuit protection is to ensure the safe operation of the inverter the most basic measures. Function perfect sine wave inverter also has undervoltage protection, lack of protection and temperature limit alarm and other functions.
5, Starting performance inverter should ensure reliable starting under the rated load. High-performance inverters can be operated at multiple full loads without damaging power devices. Small-scale inverter for their own security, and sometimes use soft start or current limiting start.