Project: 6KW Solar Generation System
Location: Zimbabwe
Solved: Solve the problem of no power grid

The customer\'s house is a flat ground with a large ground area, and the customer\'s electricity consumption is self consumption.
In view of the actual situation of the customer, the engineer of Xindun company gives the following 6kw solar system solution after inspecting and measuring the customer\'s site:

330w Polycrystalline solar panels * 8pcs
48V/60A solar controller * 1pcs
LS 48V/6KW Solar Inverter *1 pcs
12V/ 200ah Lead Acid Battery * 4pcs
Cables and Accessories * 1set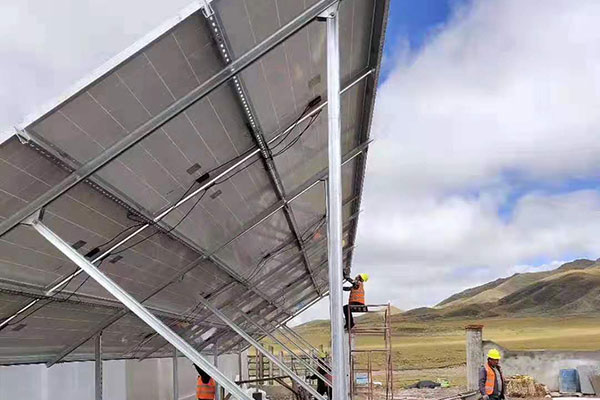 Considering that the installation site is flat ground and the customer\'s power consumption, the 6kw solar generation system (specific algorithm and installation pls contact Xindun technical personnel) is selected to meet the customer\'s power demand.
Solar generation system application scenario: small households, especially in remote rural areas, highland, hilltops, islands, pastoral areas, border guard posts, etc. , away from the power grid or power grid underdeveloped areas of the military and civilian electricity.

After installing the solar generation system, Zimbabwe customer finally no longer suffers from the lack of electricity, and can normally ligh, cook, and carry out some industrial and agricultural operations. if you are interested, welcome to contact us: www.xindun-power.com