The problem of difficult to use electricity in remote mountainous areas has been puzzling the local people. Without electricity, local people can\'t enjoy the convenience of modern civilization. Off grid solar power solution is a best choice for remote areas.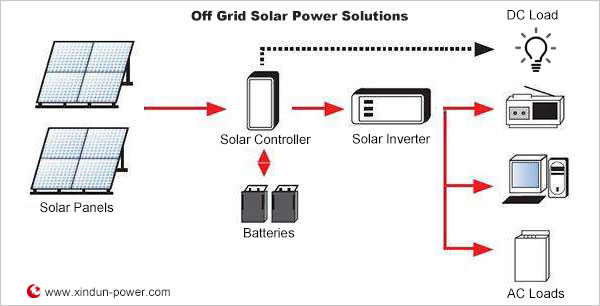 A complete off grid solar power solution needs to combine the local sunshine duration and the power generation required by the user, then select the appropriate solar panels. Store solar-generated electricity into batteries. This process also requires a solar controller to control charging and discharging current. The electrical appliances we use every day are alternating current, while the electricity generated by solar energy and the electricity in the batteries are direct current. At this time, an inverter is needed to convert the direct current into alternating current to supply electricity for lights, fans, refrigerators, TVs, and computers, etc. The power of the inverter depends on the total power of the appliance. Please check the below application cases of off grid solar power solutions provided by Xindun for users in remote areas.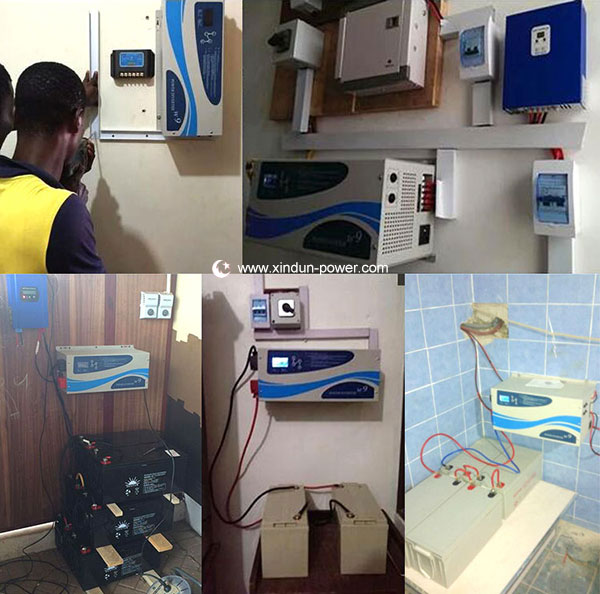 Off grid solar power generation technology has the characteristics of fast, strong, durable, easy to install and maintain, no need to connect to the mains grid, which provides a good power solution.
Xindun has been committed to the research and development of off grid solar power solutions for remote areas.
As the most professional enterprise of off grid solar power generation products and solutions in China, Xindun provides customers with excellent solar power products and solutions, which solves the problem of power consumption.
The products cover solar panels, solar batteries, solar inverters 200w ~ 150kw, solar controllers and solar power solutions, which can meet the needs of various off grid solar power generation applications.