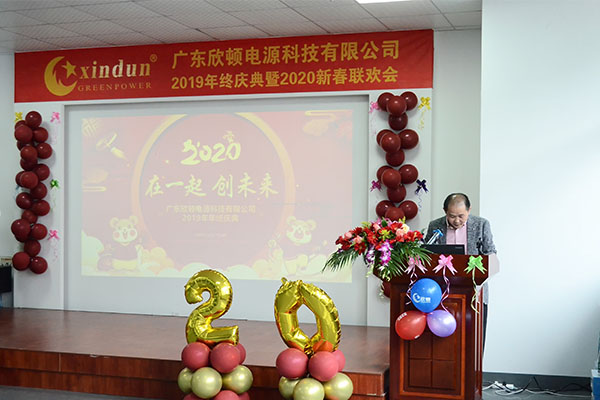 On January 18, 2020, Xindun Power Technology Co., Ltd. held a lively 2019 commendation conference and 2020 New Year celebration in Foshan.
The theme of the conference was "Together, create the future". Mr. Tang, the leader of the company, gave a wonderful speech. He said that while reviewing and affirming the work achievements of 2019, we should also recognize our own shortcomings and welcome the work of the New Year with a firm, positive, realistic and courageous attitude. At the meeting, leaders sent messages of blessings and presented awards to outstanding teams and outstanding employees. The wonderful talent performances of employees also added color to the annual meeting. The meeting slowly ended in a high-spirited and warm atmosphere.
We would like to express our heartfelt thanks to all the new and old customers, friends and family for their support and company to Xindun Power. We look forward to our future together in 2020!
Happy together