On the fifteenth day of the eighth lunar month, on the night of the Mid-Autumn Festival, the moon is full of round mirrors, and the moonlight is bright. The full moon symbolizes reunion, so August 15 is also called "Reunion Festival". The sentence "If there is no moon on this night, a year will pass the autumn" illustrates the profound significance of the Mid-Autumn Festival to the Chinese.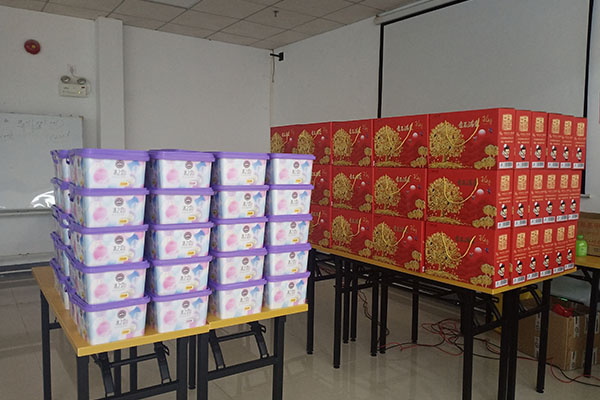 "Small cakes are like chewing the moon, with crisp and sweetmeat in it." How can you eat moon cakes without admiring the moon on the Mid-Autumn Festival? In this festive season, Xindun, in order to thank all employees for their hard work for the company, specially sent a box of moon cakes and a box of nuts to each person. The gift is light and affection is heavy, and the gift of this little gift is placed on Xindun's deep care for all employees. I sincerely wish all employees a happy life, good health, good luck, happy harvest, Mid-Autumn Festival reunion and joy!
No matter where you are, Xindun will raise a glass with you to invite the bright moon, and the world will share this time.