The main job of the car inverter is to convert the DC power in the storage battery into the AC power required by most equipment. For this purpose, a constant DC voltage must be used and changed to a sine wave curve above and below 0 volts. When the inverter first came out, the most common method was to make the voltage rise and fall linearly, thereby generating a blocking signal, which is called a modified sine wave. To generate a pure sine wave, several steps must be taken on this basis.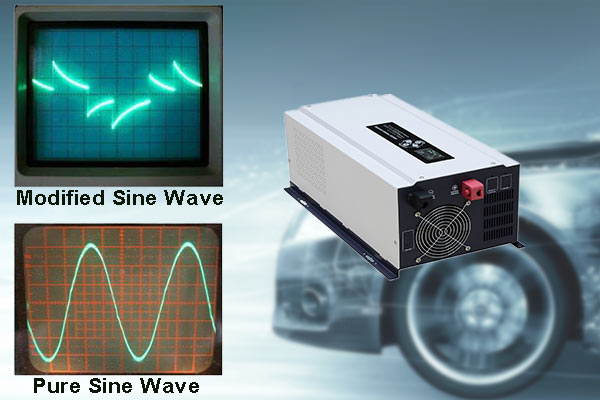 Pure sine wave inverters are the first choice for many electronic products. For newer LED TVs, CFL bulbs and inductive loads, pure sine wave inverters are more suitable. The performance of clock and audio equipment under pure sine wave will also be better. Compared with pure sine wave inverters, modified sine wave inverters have higher total harmonic distortion, more serious heat generation, and lower efficiency. They can only be used for non-precision electronic equipment or audio equipment, these electronic equipment or audio equipment May absorb fluctuations and produce buzzing noise.
When the economy permits, it is recommended to buy a pure sine wave output for the car inverter. Xindun pure sine wave car inverter has good quality, high performance and complete guarantee. Welcome to consult.