Many homes and offices have solar inverters to ensure continuous power supply for important electrical appliances throughout the day. Like other machines, solar inverters sometimes fail. If you know some common and minor inverter faults and their solutions, you will save a lot of trouble. Below we introduce three common faults of solar inverters and their solutions.
1. The inverter cannot be started.
The inverter cannot be turned on is one of the most common faults. Power switch failure, inverter tripping, battery not connected, loose battery terminals, low battery power, reversed battery terminals, etc. will cause this situation. To solve this problem, the right medicine must be prescribed. If the power switch fails, you must send it to a repair center for repair; if the inverter trips, follow the trip reset button provided on the device to reset; if the battery is low, it is recommended that you charge for several hours; if the battery terminal loose, please check their corrosion and clean them well before fixing.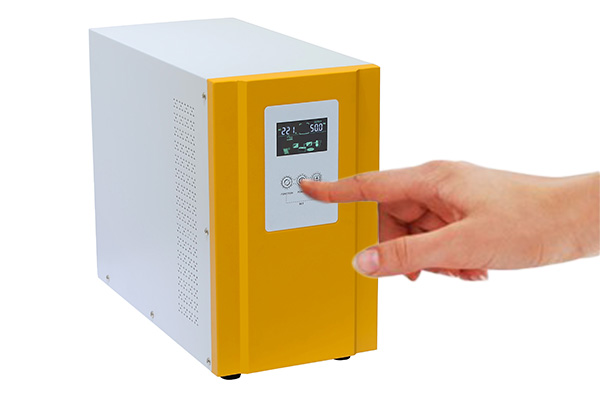 2. The standby time is shortened.
The reason for this situation may be excessive power consumption, and the extra load must be removed at this time. In addition, the backup time may be shortened if the battery loses electrolyte. This requires you to regularly replenish the battery with distilled water. It should be noted that the water level must be kept between the maximum and minimum water levels.
3. The alarm keeps ringing.
When the inverter alarm keeps beeping, the possible cause is that the inverter is overloaded or the cooling fan is stuck. In case of overload, disconnect all additional loads. If the problem still cannot be solved, the inverter must be handed over to professional maintenance personnel. Each solar inverter has a cooling fan, and it needs to run as long as the device is running. If the cooling fan cannot ensure the safe operation of the inverter, the inverter will automatically shut down or the alarm will be reminded. Similarly, if the fan is stuck for some reason and cannot cool the inverter, the device will issue an alarm to notify you that you need to shut down the device.
For more questions about the inverter, please contact Xindun.