The photovoltaic inverter is composed of structural parts, circuit boards, power devices (IGBT or MOS tubes), capacitors, inductors and transformers, current sensors, LCD screens, fans and other components. The service life of photovoltaic inverters follows the "barrel principle", which is determined by the device with the shortest service life.
In a photovoltaic inverter, the device with the shortest life span is an electrolytic capacitor. There is electrolyte in the electrolytic capacitor. As time goes by, the electrolyte may evaporate and become dry, resulting in an increase in the equivalent series impedance of the electrolytic capacitor. In the case of passing the same current, a higher ESR will cause the capacitor to heat up. Further aggravate the evaporation of the electrolyte, forming a vicious circle, and eventually leading to device failure.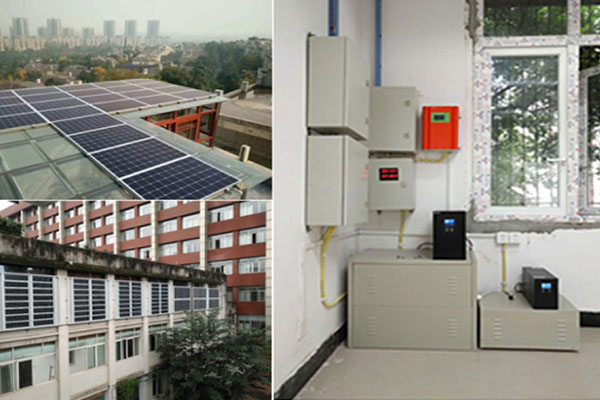 1. Temperature. For every 10°C increase in temperature, the life of the electrolytic capacitor is reduced by half. High temperature will also accelerate the light attenuation of the optocoupler, and the failure of the optocoupler will cause damage to the IGBT.
2. The protection function and EMC of the inverter itself. If the inverter protection function and EMC design are poor, it will be easily interfered by the outside world. If the IGBT drive is interfered, it will easily lead to its misconduction and cause the explosion.

3. Installation environment. PV inverters installed in environments with direct sunlight, high humidity, and high pH will reduce their lifespan.
As long as the components are selected correctly and the design is good, the photovoltaic inverter can operate stably for at least 10 years, so you must choose a good brand to buy a photovoltaic inverter. Xindun power photovoltaic inverters escort your electrical appliances.