As we all know, inverters can be divided into pure sine wave inverters and square wave inverters according to their waveforms. The square wave inverter outputs a square wave alternating current of poor quality, and its maximum value in the positive direction to the maximum value in the negative direction is generated almost simultaneously. This has a bad influence on the load and the inverter itself. Moreover, its load capacity is poor, and it cannot carry inductive loads such as motors, washing machines, refrigerators, and fluorescent lamps. Therefore, pure sine wave inverters came into being.
The pure sine wave inverter does not have the problem of electromagnetic pollution in the grid, and the output is pure sine wave alternating current that is the same as the mains. It has a stronger load carrying capacity, which can carry inductive loads and any other types of general AC loads. Pure sine wave inverter with inductive load has low noise, and has no effect on the performance and life of the load.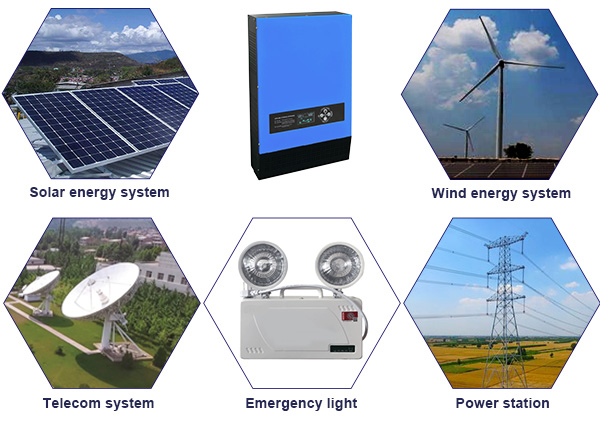 Pure sine wave inverters are widely used in microcomputer systems, communication systems, household appliances, aviation equipment, communication equipment, industrial equipment, trucks, police cars, solar and wind power generation and other places that require emergency backup power, and can form an EPS emergency power system.
For more information about pure sine wave inverters, please contact Xindun.