The full name of the solar controller is the solar charge and discharge controller. It is an automatic control device used in the solar power system to control the multi-channel solar cell array to charge the battery and the battery to supply power to the solar inverter load.
There are two main types of solar controllers on the market: PMW controllers and MPPT controllers. Both controllers have their own advantages.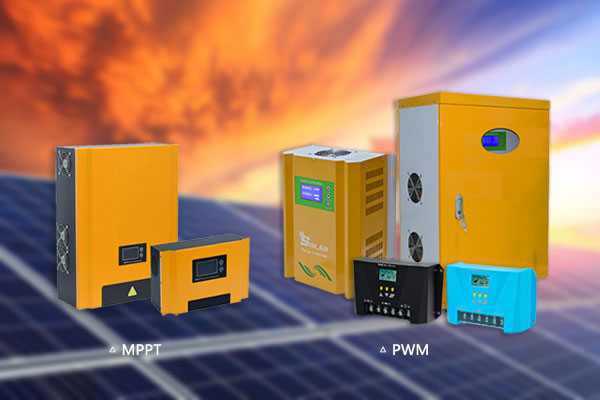 The PWM method has mature technology, simple and reliable circuits, and inexpensive, but the utilization rate of components is low. The utilization rate of the module is about 80% or more; MPPT solar controller refers to the solar controller with the maximum power point tracking function, there is a BUCK step-down circuit between the module and the battery, and the utilization rate of the module is about 90% or more.
For off-grid systems below 2000 watts, the main users are remote and disadvantaged areas and are more price-sensitive, so choose PMW controllers to save costs.
For off-grid systems above 2000 watts, it is recommended to use MPPT controllers, which have high component utilization, high overall machine efficiency and flexible component configuration.
All in all, no one of these two solar controllers is better than the other, you still have to choose according to your needs, and the right one is the best.