When choosing an inverter, there are two main types to choose from. One is a square wave or modified sine wave inverter, and the other is a pure sine wave inverter.
The main function of any kind of inverter is to convert direct current to alternating current. Nevertheless, there are many differences between these two types of inverters. Compared with square wave or modified sine wave inverters, people prefer pure sine wave inverters. The reasons are as follows:
1. Pure sine wave inverters provide pure power, almost the same as the pure AC power we receive from the grid.
2. It has very low waveform distortion (≤3%) and lower power consumption.
3. The pure sine wave inverter keeps the voltage and current at a safe level. In the square wave inverter, the voltage level will fluctuate greatly, which will cause huge harm and shorten the service life of electrical appliances, while the pure sine wave inverter has no such worry.
4. The equipment running on pure sine wave inverter is almost no noise.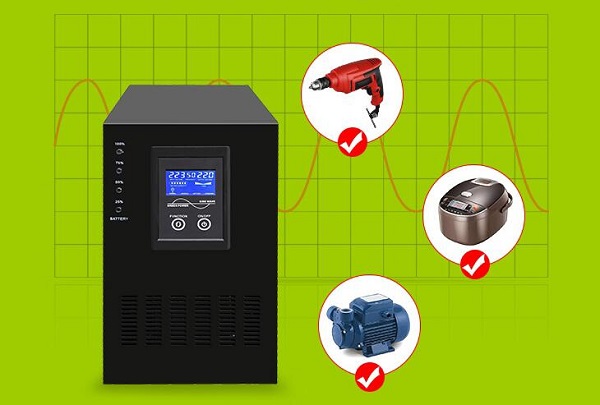 Xindun has been specializing in the production of pure sine wave inverters for 14 years, which can drive motor-like inductive loads, safe and stable, your choice of peace of mind.