In the era when new energy is widely used, has your family installed a solar system? Or do you know how to install solar system for home more safely and effectively?This article will explain how to install solar power system for home for you in detail?
Step 1:Find the Best Location
The Goal – Is to find the best location for the array to receive the most sun and the best quality sunlight. For most areas,a direct southern view is best. The sun rises in the East and sets in the West, making a southern facing array always in the sun. Not only is the correct location about harnessing as much sunlight as possible,but also about keeping the distance between the arrays and house as short as possible. The longer the distance that energy must travel,the more energy is lost.
Step 2:Run the Conduit
The conduit connects the solar panel to the house or battery backup system.
Step 3:Building the Platform
There are DIY options for building a solar platform from scratch. But,honestly,it is much easier and will save you a TON of time if you use a kit. Frame kits may also be less expensive than sourcing parts for a durable solar array platform.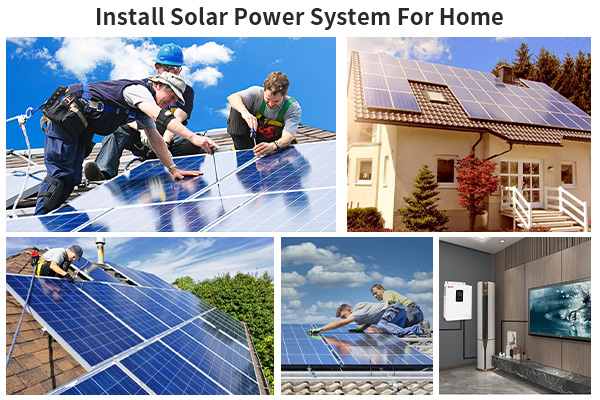 Step 4:Mounting the Panels
In short,the solar panels connect to a roof-mounted frame.The solar panels sit on the frame and are clamped with a bolt,bracket,or other clamping devices.If you are using a kit,the clamps will match the frame making it easy to secure the panels to the roof.
Step 5:Wiring the System and Components
If you are unfamiliar with electrical wiring standards,you should leave wiring the system to a solar professional or an electrician.Your goal is to connect the solar panels into strings or groups and then attach them as a unit to the conduit wiring.
Step 6:Ground the System,including the Panels and the Mounting System.
Step 7:Form the Circuit by Connecting the Electrical Components.
Step 8:Test the System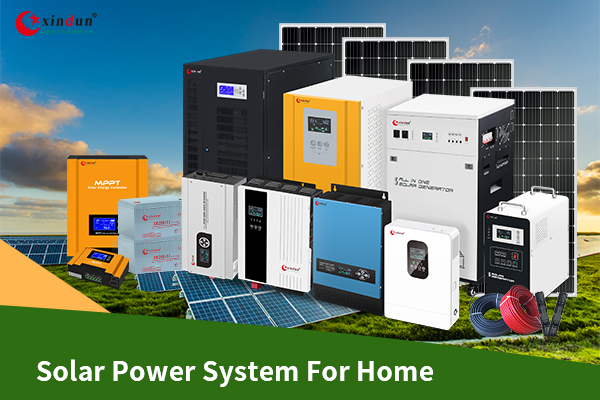 Knowing how to install solar power system for home and choosing the right solar products is very important to the operation of the system,including solar panels,batteries or battery packs,solar charge controllers,inverters,mounting wires,and more.
We XinDun team has been in solar power supply for more than 16 year,and we're professional and happy for help anytime,so welcome to contact us if you need more information or have any question when you setup the solar power system.