In Lebanon, there are more than 8 hours of sunshine per day. In the context of energy shortage in Lebanon, using solar energy as an energy supplement is a good choice.
Demand for renewable energy in the Lebanese market has surged in recent years. Hybrid solar inverters are one such product that is gaining popularity among the people of Lebanon.
A hybrid solar inverter Lebanon is a device that converts direct current generated by solar panels into alternating current for use in home or commercial appliances.
The Hybrid Solar Inverter Lebanon is a versatile device that can be used in a variety of settings including residential, commercial and industrial applications. The following is about the various uses of hybrid inverter Lebanon.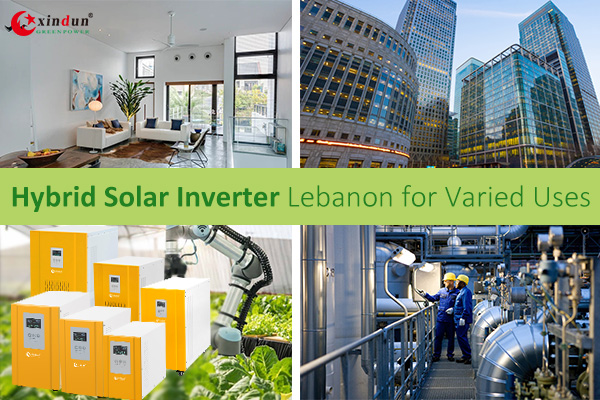 Residential
1-5kw hybrid inverter Lebanon is mainly used in residential buildings. Lebanese users will store solar energy when there is sunshine.
Rising electricity bills are a major concern for Lebanese households. Hybrid solar inverter Lebanon offer a cost-effective solution to rising electricity bills. It allows residents to generate electricity and store it in solar battery. The electricity generated by the solar panels can be used during the day, while the electricity in the battery can be used at night. By using a hybrid inverter Lebanon, homes can go off-grid or reduce their reliance on the grid, reducing their monthly electricity bills.
Commercial
High electricity costs are also a major concern for many Lebanese companies. Hybrid inverter Lebanon can help businesses drastically reduce their electricity bills. For example, hotels, hospitals, and other institutions that require continuous power can use hybrid solar inverter Lebanon to maintain a reliable, grid-independent power supply. Universities, schools, and other educational institutions can also benefit from hybrid solar inverter Lebanon. They can install solar panels on the roof to capture electricity and store it in batteries for future use. This will provide a continuous supply of power during outages, ensuring the smooth operation of the facility.
Agriculture and industry
Solar power can also be used in agricultural and industrial applications. Hybrid inverter Lebanon can power irrigation systems, water pumps and other agricultural equipment. It can also be used to power industrial machinery such as electric motors and compressors. These solar applications can help reduce reliance on grid power, thereby lowering overall electricity costs.
Communication device
For example, communication towers that provide signals to mobile phones are built at relatively high altitudes. These places do not have mains power and rely on solar energy to generate electricity for the equipment.
Communications towers rely on hybrid inverter Lebanon to power devices inside and store excess power to continue powering devices at night.
As a professional and experienced manufacturer and supplier in the solar industry, China Xindun Power has more than ten years of research and design experience. Our hybrid solar inverters or solar systems are widely used in various fields, including household, commercial, industrial and agricultural, high-tech industries, and we have about 10 overseas warehouses in overseas work locations. Our solar project cases are all over the world, the following are some real photos of our cases.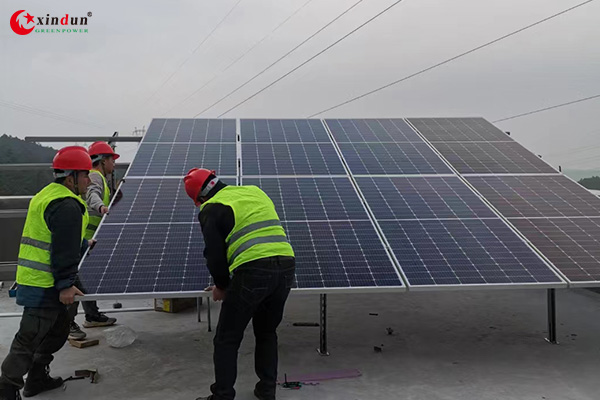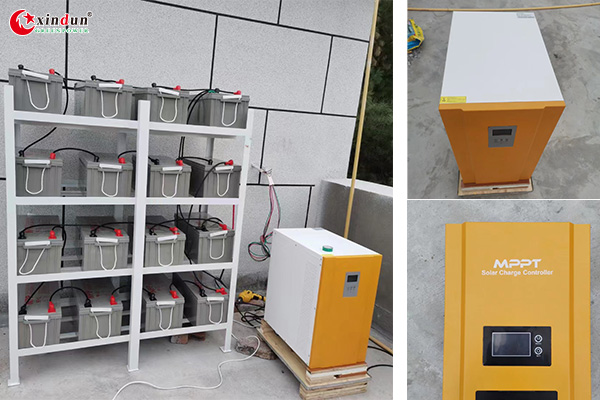 If you want to know more details, you can visit our website www.xindun-power.com or contact our online customer service. Xindun Power hopes to find more reliable distributors and agents to jointly expand the global solar inverter market!