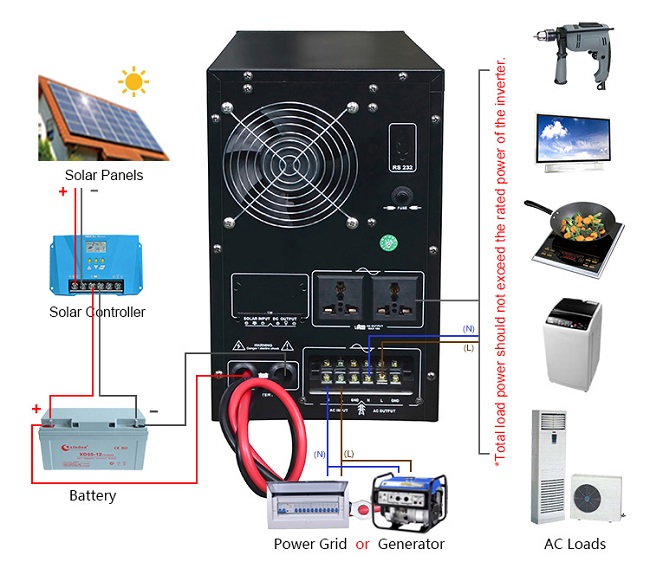 Off-grid inverter, as the name suggests, is not connected to the power grid. The off-grid inverter acts as a small independent grid that can control its own voltage, which is a voltage source. It is the first choice for emergency power supply during power failure and outdoor power supply.
Off-grid inverters generally need to connect batteries, because photovoltaic power generation is not stable, and the load is not stable, battery is needed to balance the energy. When the photovoltaic power generation is larger than the load, the excess energy is used to charge the battery; when the photovoltaic power generation is smaller than the load, the insufficient energy is provided by the battery.
Xindun has 350W-40KW off-grid single-phase inverter and 3KW-160KW three-phase inverter. Contact Xindun power, there will be a professional to recommend a suitable inverter for you, save your procurement time and cost!