Do you know the purpose of charge controller in solar panel? Or do you know the importance of the purpose of solar charge controller for the operation of the solar system?This article will answer these questions for you.
The solar controller is an automatic control device used in the solar power system to control the charging of multiple solar cell arrays to the battery and the power supply of the battery to the load of the solar inverter. It regulates and controls the charging and discharging conditions of the battery, and controls the power output of the solar cell module and the battery to the load according to the power source demand of the load. It is one of the core components of the entire solar power supply system.
The most basic purpose of charge controller in solar panel is to control the battery voltage and open the circuit. When the battery voltage rises to a certain extent, it stops charging the battery.
Charge controllers are used in most solar systems to protect the battery from overcharge or overdischarge. Overcharge may cause the electrolyte in the battery to vaporize, resulting in failure, while overdischarge of the battery may cause premature battery failure. Overcharging and discharging may damage the load.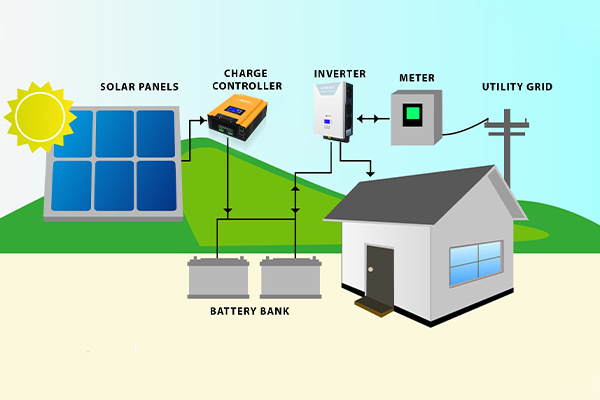 In short, the purpose of solar charge controller can be divided into:
1. Power regulation function.
2. Communication function: simple indication function, protocol communication function, wireless and other forms of background management.
3. Perfect protection functions: electrical protection reverse connection, short circuit, overcurrent, etc.
The solar charge controller is divided into two types, one is MPPT solar charge controller, another one is PWM solar charge controller.
PWM solar controller adopts PWM control mode, and the charging conversion efficiency is 75-80%.
MPPT solar controller adopts maximum power point tracking technology, which is an upgraded product of PWM solar controller. MPPT solar controller can detect the voltage and current of solar panel in real time, and continuously track the maximum power, so that the system can always charge the battery at the maximum power.
The tracking efficiency of MPPT is 99%, and the power generation efficiency of the whole system is as high as 97%. Besides, it has excellent battery management, including MPPT charging, constant voltage equalizing charging and constant voltage floating charging.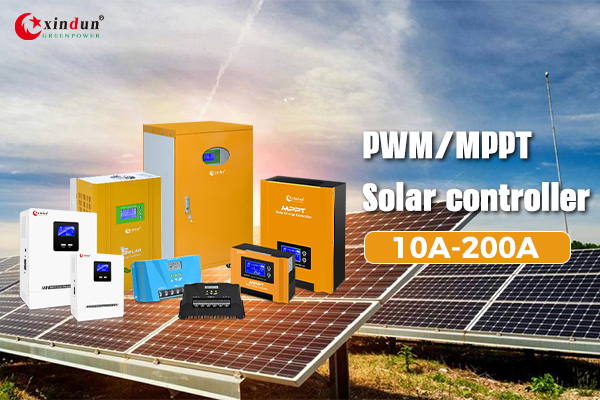 So now you know how important the purpose of charge controller in solar panel to the solar power system。
Xindun Power has been focusing on the production of solar controllers for more than 16 years. It is a leading manufacturer and supplier of solar products in the industry. We produce high-quality PWM and MPPT solar controllers with 10A-200A and provide installation and after-sales maintenance services. If you have the idea of understanding the price of solar controllers and the demand for procurement, you can contact the online sales at any time.