Car owners love cars like children. Laptops, IPAD and other electrical products gradually occupy people\'s lives, and even many owners want to use small appliances in the car class, or in the car office, car inverter has become an indispensable power inverter. Whether the use of on-board inverter belt is harmful to automobile battery is a problem that most car owners are concerned about. How much does the on-board inverter affect the battery life?
The correct use of vehicle inverter has no effect on battery life.
Vehicle-mounted inverter uses the battery of the car, and the car with its own generator to charge the battery, the general engine can run 20 minutes to the battery of the car full of electricity, as long as the car starts up will automatically generate electricity.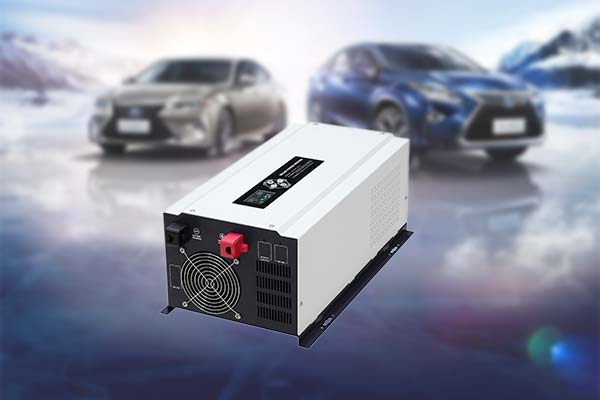 How do we use a car inverter to damage batteries?
The most worrying thing about using on-board inverter is that the damage to automobile battery will continue to use on-board inverter belt under the condition of automobile extinguishing. After a period of time, the battery will be short of power, which will bring damage to the battery and affect the life of the battery.
Using small tips for vehicle Inverters
The owner must pay attention to the order when he starts to use it. When using it, he first connects the equipment to the on-board inverter, and then inserts the inverter plug into the socket of the cigarette lighter. Otherwise, it will easily lead to the hidden danger of electric shock caused by the voltage inside the vehicle inverter, even if the owner has turned off the power switch of the vehicle inverter. Therefore, the owner must not be mistaken.
The owner must remember to cut off the connection between the inverter and the input power supply after satisfying the charging demand without using the inverter, not only in order to avoid the inverter will deplete the battery power, but also for safety considerations.
Xindun -- a manufacturer specializing in inverter for 13 years.