Xindun is a photovoltaic power station solution provider, focusing on the R&D, production, sales and service of solar energy products such as photovoltaic inverter. The types of photovoltaic inverters produced by Xindun mainly include: power frequency photovoltaic inverters, high frequency photovoltaic inverters, single-phase photovoltaic inverters, three-phase photovoltaic inverters, etc. All photovoltaic inverters are pure sine wave output, and the power range is 300w-200kw.
Since its establishment in 2007, Xindun has always focused on the R&D and production of photovoltaic inverters. From a small factory with a plant area of about 400 square meters and only 6 employees, it has made steady progress one step at a time. Nowadays, Xindun\'s workshop area has increased to more than 6000 square meters, the high-quality R&D team has reached 20 people, and workshop production personnel has reached more than 100 people. We can provide traders with OEM production of photovoltaic inverters, customized production of special power and voltage, and personalized design of chassis appearance.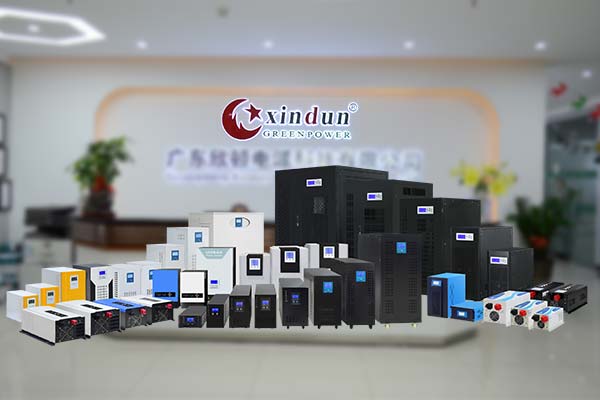 Xindun's core product, photovoltaic inverters, has passed the certification and testing of various certification agencies. Welcome to consult and inspect the factory. OEM production address: Floor 2-3, Block 3, Zone C, Zhangcha European Industrial Park, Chancheng, Foshan, Guangdong.