Hybrid inverter is a device with both inverter and solar controller functions. The solar controller is placed between the solar panel and the battery pack, and its role is to control the electric energy generated by the solar panel entering the battery to ensure that the battery is correctly charged and prevent overcharging. Ordinary car inverters have no controller function.
If you want to have a set of AC backup power when you travel, you can buy a car inverter and connect it to the car battery, which can convert the DC power in the battery into AC power. Pay attention to whether the capacity of your car battery is enough to carry the AC equipment you want to use.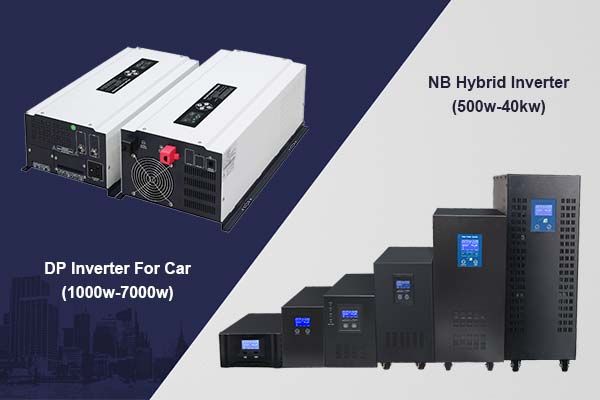 Now many RV owners will also adopt "solar panel + battery + hybrid inverter" as a complete power backup system to meet the electricity demand on self-driving travel.
Which kind of backup power is preferred depends on personal preference and demand. Xindun NB series 500w-40kw hybrid inverter, built-in mppt/pmw controller, pure sine wave output, high safety, reliable quality; DP series 1000w-7000w power car inverter, pure sine wave output, optional external display screen, easy to monitor the inverter running status at any time. Welcome to inquire.