Problems such as power outages, voltage instability, and frequency fluctuations may occur during the supply of city power. These problems will affect the continuous operation of electrical equipment and may damage equipment in operation.
50kw solar inverter can be used in large warehouses, small and medium offices, small and medium data exchange center computer rooms, small and medium network management systems, billing centers, bank/securities settlement centers, industrial equipment, traffic control areas, etc., where electricity cannot be supplied Under the circumstances, it provides stable, reliable and safe power supply for homes, offices, factories, islands, ships and other places where electricity is needed.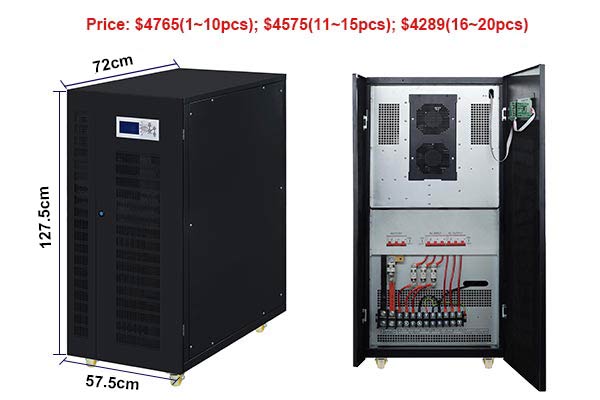 Xindun 50kw solar inverter is designed with 100% unbalanced load, low-frequency pure sine wave output, and seven battery types are available, which can operate normally in harsh environments. In addition, the price is reasonable and the size is suitable, please come to consult.