Batteries are used to store electrical energy, but the batteries output direct current, which is not suitable for charging common electrical appliances such as fans, air conditioners, lights, and computers. With an inverter, the DC power in the battery can be converted into AC power for use by AC loads, and the hybrid charging inverter can also use city power to charge and store energy for the battery. Most inverters on the market are compatible with multiple battery types: lead-acid maintenance-free batteries, lithium-ion batteries, water batteries, etc.
Maintaining the inverter battery is more important than the inverter itself. If the inverter battery is not maintained, it may cause some hazards, such as the lead-acid battery will burn acid, the terminals will be short-circuited and the battery gas will catch fire. In order to make the inverter battery work normally without causing harm to the user, the precautions for using the inverter battery should be followed.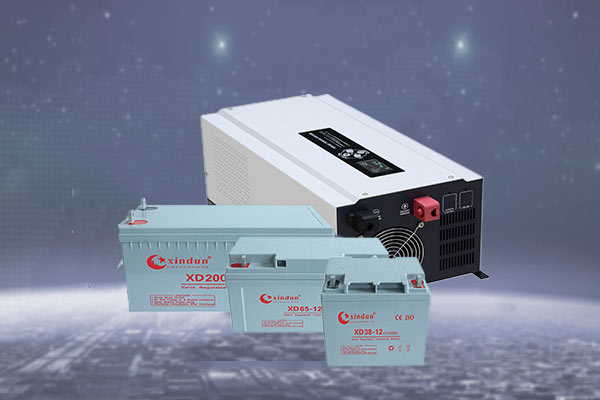 Xindun inverter energy storage battery has the advantages of low price, simple maintenance, stable quality and high reliability. If you have any questions, please contact us, we will explain in detail how the inverter battery works and the precautions for use and maintenance.