Changing AC to DC is called rectification, and changing DC to AC is called inverter. Bidirectional energy storage inverter can convert the AC power from the mains or generators into DC power to charge and store the battery. When the mains power fails, it converts the DC stored in the battery into AC power for the household appliances. It is an inverter that can convert direct current into alternating current and alternating current into direct current.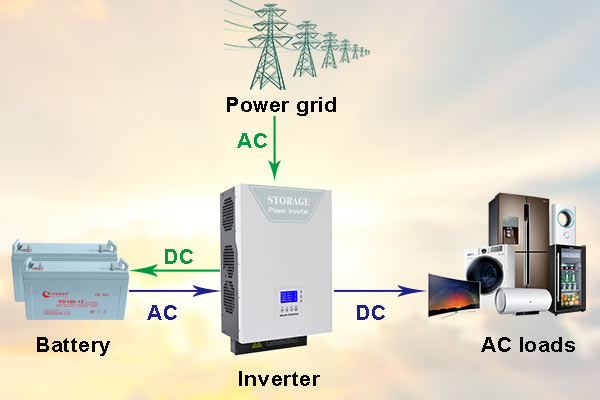 Xindun ES off-grid two-way energy storage inverter has both on-grid and off-grid functions. The inverter can charge the battery in a peak-shaving and valley-filling manner, that is, when the electricity price is low, the city electricity charges the battery, and when the electricity price is high, the battery is charged. Charge the load, and the excess electricity can be sold to the grid. It is a self-contained off-grid power generation system in the absence of city power, which operates independently, and is suitable for remote mountainous areas and islands.
If you have any needs, please contact us.