Normally, the inverter can drive all electrical appliances whose rated power is smaller than it. In theory, a 1500w hybrid solar inverter can drive a 240w washing machine.However, sometimes some businesses will falsify power in order to reduce costs, which means that the actual power of the inverter is much lower than the rated power. At this time, the inverter will not be able to drive appliances with lower power than it. So when buying an inverter, you must choose a formal manufacturer with a complete after-sales system, which will save you a lot of unnecessary trouble.
In addition, when using the inverter to load some electrical appliances with motors, you should also pay attention to the instantaneous starting power of the electrical appliances, which cannot exceed the starting power or rated power of the inverter.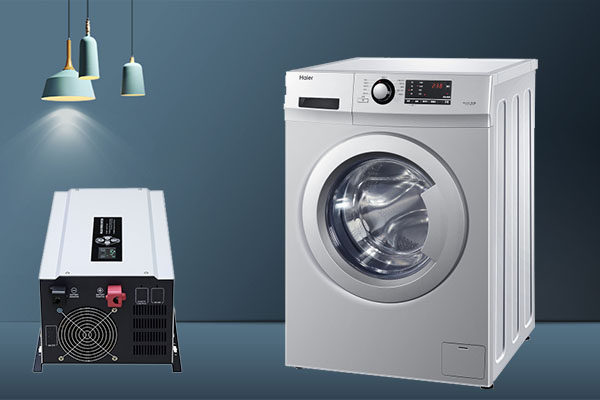 Xindun specializes in producing inverters for more than ten years. The power is 300w-200kw optional. The machines are pure sine wave output, which can drive daily electrical appliances. Xindun has always been adhering to the concept of "survive by quality, development by reputation, and pursuit of customer satisfaction", and will never falsify. Welcome to inquire.