Xindun Off grid power inverters can charge the battery with electricity energy from solar or an AC source (public grid or generator).So how to connect inverter 50kw?
And they need working with a matched voltage from battery or battery group, and the battery can be Gel battery or Lithium battery. 384Vdc is for 50KW power inverter. So for Gel battery, you need to connect 32pcs in series to get 384Vdc. For lithium battery, it can be connected in series, so the voltage of an individual battery should be 384Vdc.
The MAX power from the solar panels will depend on the current to the MPPT solar controller worked with the inverter. And the current can be 50A or 100A. Max power of PV Module is 22.4KW to 50A while 44.8KW to 100A. For sure that Xindun MPPT solar controller can be connect in series, and the MAX is that 3 MPPTs can be worked together, so it makes sense to triple above power of the PV module.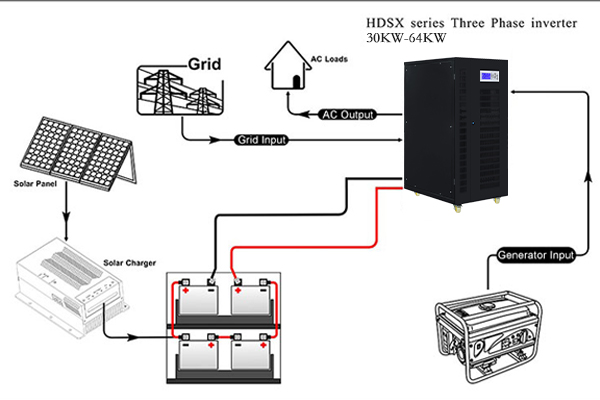 Through the above description, I believe you have learned how to connect 50 kw solar inverter,but if you need electricity from diesel generator to charge the battery, the power of the generator's supposed to be a little bigger than the inverter, MAX 1.5 times to the inverter.
50KW inverter is a three phase solar inverter machine, so the input AC also needs to be three phase. The output is allowed unbalanced, which means the power of each load can be unequal. No matter single phase load or three phase load are all allowed to work with Xindun Power three phase inverter.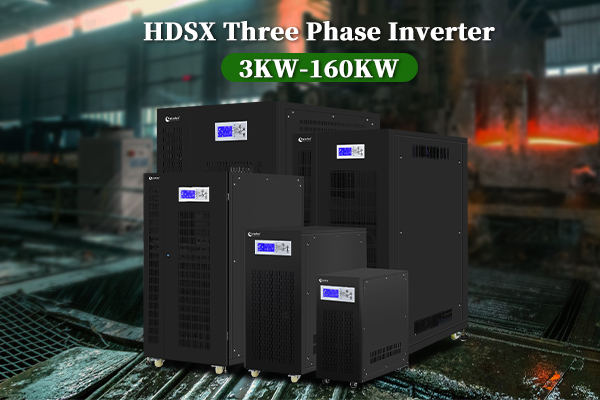 Xindun has been focusing on the production and design of 3KW-160KW off grid three phase inverter for more than 17 years. If you want to know more about how to connect inverter 50kw,or if you have any demand for our three phase inverter, please feel free to contact us.