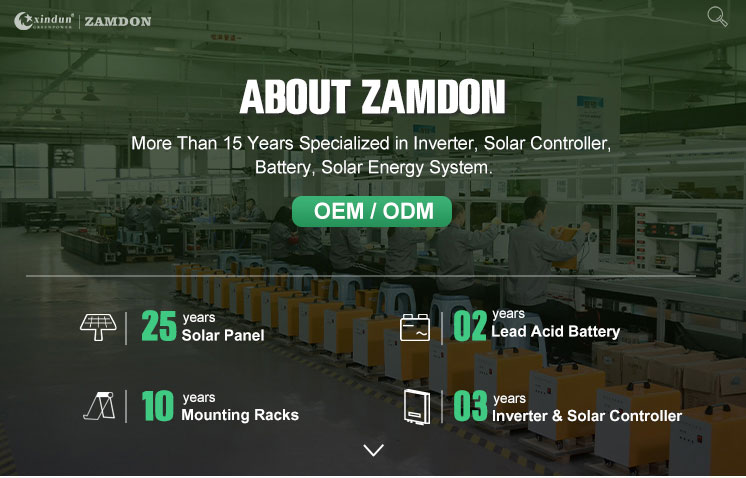 ZAMDON solar gel batteries for sale
■ Solar Gel Batteries Feature
---
1. Cost-effective, Maintaince simple
2. Mature technology,high reliability, Stable output voltage,
3. Wide capacity range: Can be made as small as 1Ah to several thousand Ah of various sizes and structures
4. Gel batteries have high rate discharge performance, Can be used for engine starting
■ Solar Gel Batteries Details
---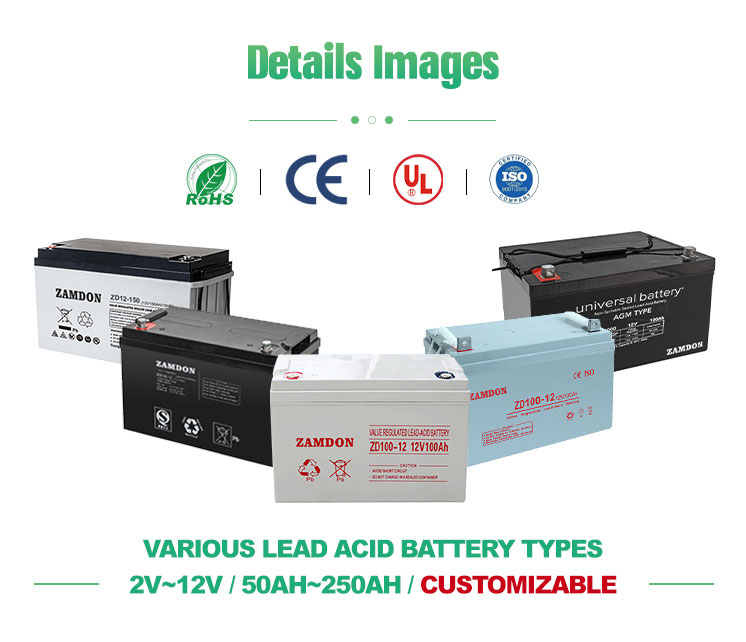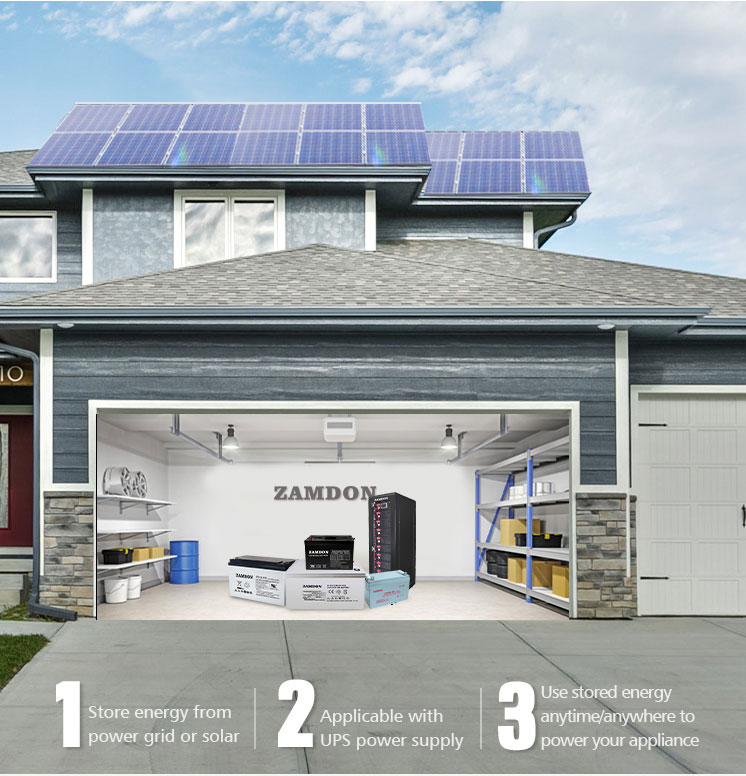 ■ Solar Gel Batteries Specification
---
Gel Batteries 2V 600AH

Nominal Voltage

2V(2 cells)

Design Floating Life @ 25℃

25Years

Nominal Capacity @ 25℃

10 hour rate (0.1C, 1.80V/cell)

600Ah

Capacity @ 25℃

3 hour rate (0.25C, 1.75V/cell)

442Ah

1 hour rate (0.55C, 1.60V/cell)

304Ah

Internal Resistance

Full Charged Battery@ 25℃

0.4mΩ

Ambient Temperature

Discharge

-25℃~60℃

Charge

-25℃~60℃

Storage

-25℃~60℃

Max.Discharge Current

@ 25℃ 700A(5s)

Capacity affected by Temperature (10 hour )

40℃

102%

25℃

100%

0℃

90%

-15℃

70%

[email protected]℃per Month

3%

Charge (Constant Voltage) @ 25℃

Maximum charging current

150A

Temperature compensation

5mV/ºC

Float use

2.23~2.27V

Cycle Use

2.35~2.4V

Dimension (mm*mm*mm)

Length 301 * Width 175 * Height 332 (Total Height 341)

Weight (kg)

37
2v 600ah sealed gel batteries specification
Gel Batteries 2V 1000AH

Nominal Voltage

2V(2 cells)

Design Floating Life @ 25℃

25 Years

Nominal Capacity @ 25℃

10 hour rate (0.1C, 1.80V/cell)

1000Ah

Capacity @ 25℃

3 hour rate (0.25C, 1.75V/cell)

738Ah

1 hour rate (0.55C, 1.60V/cell)

508Ah

Internal Resistance

Full Charged Battery@ 25℃

0.32mΩ

Ambient Temperature

Discharge

-25℃~60℃

Charge

-25℃~60℃

Storage

-25℃~60℃

Max.Discharge Current

@ 25℃ 1800A(5s)

Capacity affected by Temperature (10 hour )

40℃

102%

25℃

100%

0℃

90%

-15℃

70%

[email protected]℃per Month

3%

Charge (Constant Voltage) @ 25℃

Maximum charging current

250A

Temperature compensation

5mV/ºC

Float use

2.23~2.27V

Cycle Use

2.35~2.4V

Dimension (mm*mm*mm)

Length 480 * Width 175 * Height 332 (Total Height 341)

Weight (kg)

59
2v 1000ah sealed gel batteries specification
Gel Batteries 2V 2000AH

Nominal Voltage

2V(2 cells)

Design Floating Life @ 25℃

25 Years

Nominal Capacity @ 25℃

10 hour rate (0.1C, 1.80V/cell)

2000Ah

Capacity @ 25℃

3 hour rate (0.25C, 1.75V/cell)

1476Ah

1 hour rate (0.55C, 1.60V/cell)

1016Ah

Internal Resistance

Full Charged Battery@ 25℃

0.32mΩ

Ambient Temperature

Discharge

-25℃~60℃

Charge

-25℃~60℃

Storage

-25℃~60℃

Max.Discharge Current

@ 25℃ 1800A(5s)

Capacity affected by Temperature (10 hour )

40℃

102%

25℃

100%

0℃

90%

-15℃

70%

[email protected]℃per Month

3%

Charge (Constant Voltage) @ 25℃

Maximum charging current

500A

Temperature compensation

5mV/ºC

Float use

2.23~2.27V

Cycle Use

2.35~2.4V

Dimension (mm*mm*mm)

Length 490 * Width 353 * Height 343 (Total Height 353)

Weight (kg)

125
2v 2000ah sealed gel batteries specification
■ Solar Gel Batteries Application
---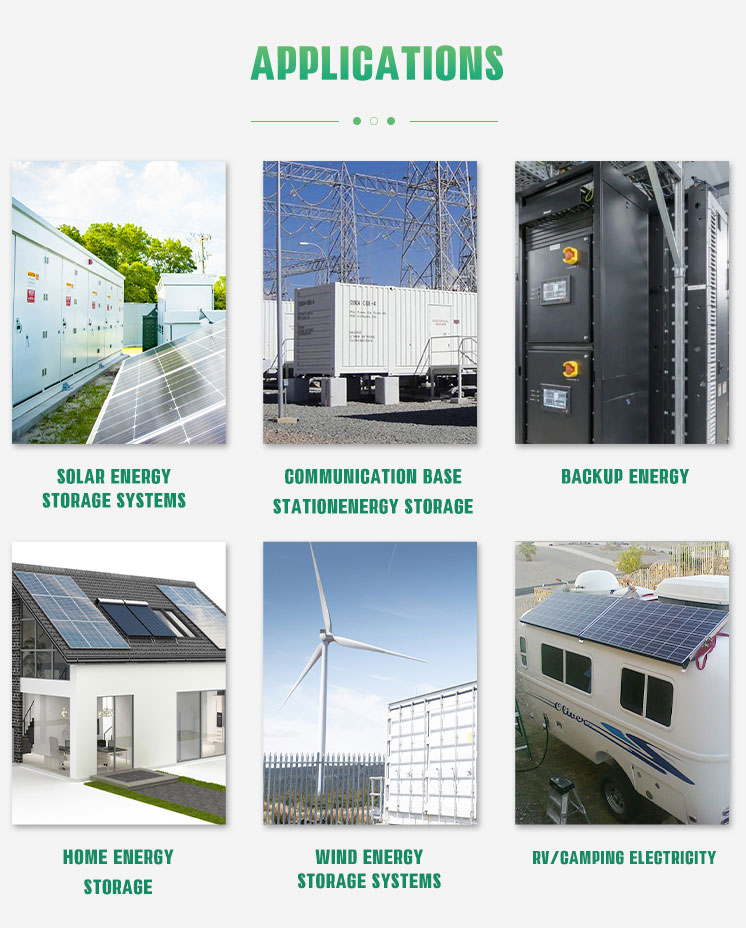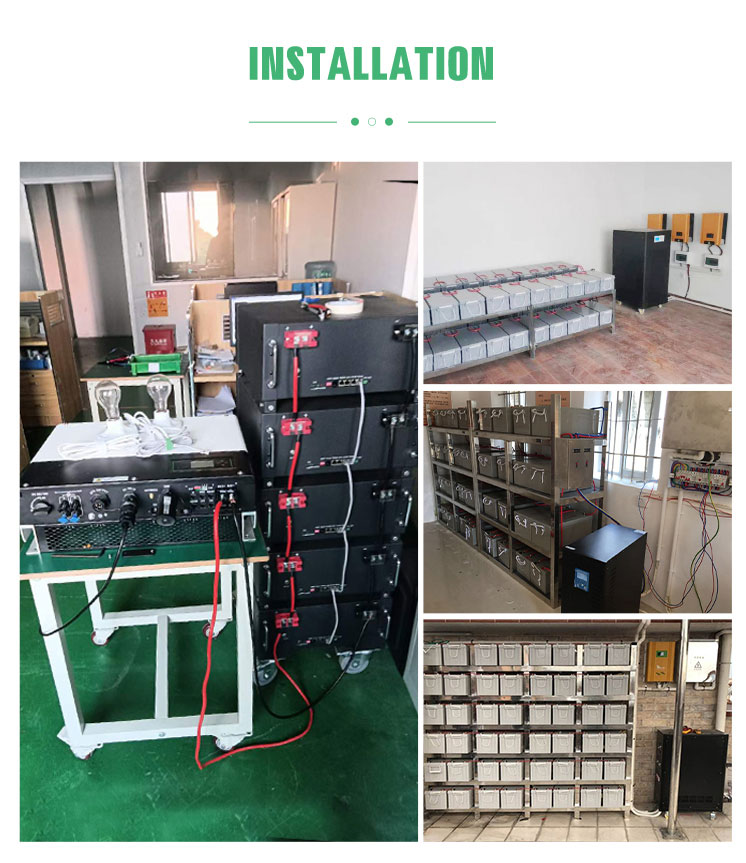 gel batteries application: marine gel batteries, solar gel batteries
■ About Zamdon - Batteries Manufacturer in China
---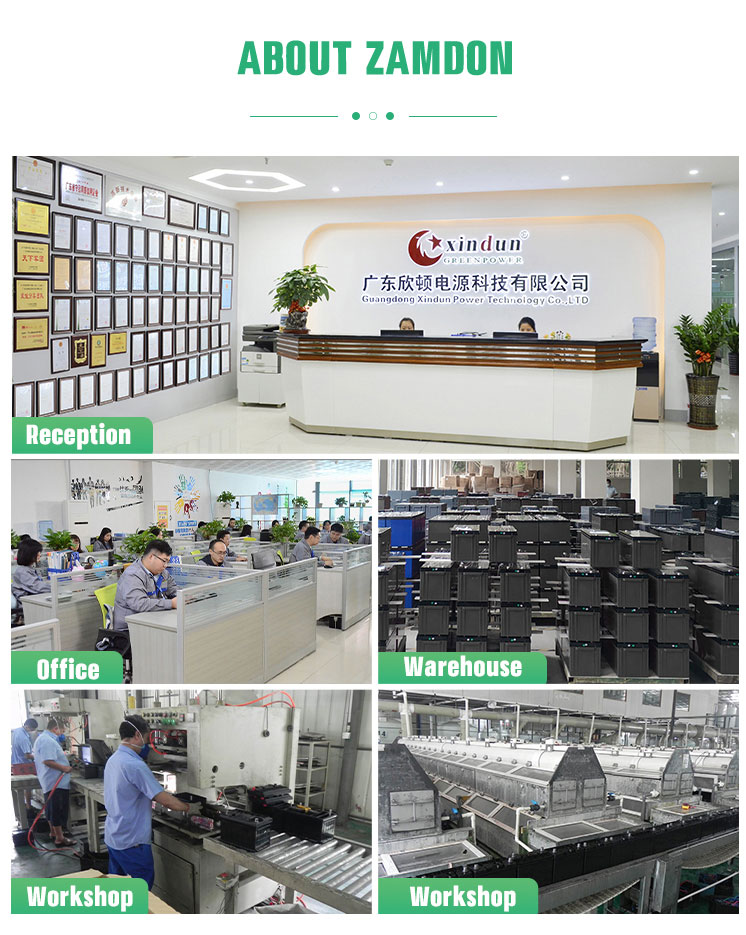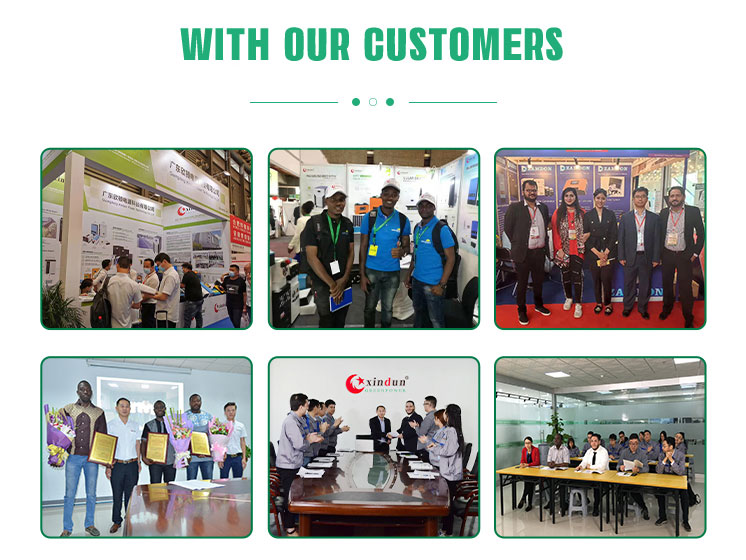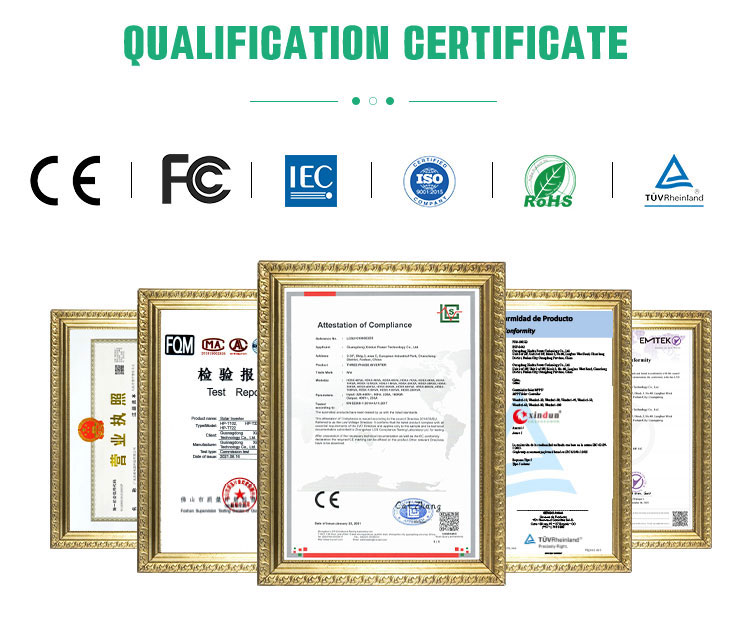 ■ FAQ
---
Q1. Which is better, gel batteries or lead acid batteries?
A: Gel batteries have a higher score because of low electrode wear, and gel batteries\' service life is longer than that of traditional lead acid batteries.

Q2. Which is better, gel batteries or lithium batteries?
A: Gel batteries are the best choice for testing or low-cost solar projects. Lithium batteries are suitable for long-term solar installation and help avoid frequent replacement.

Q3. How to confirm the high quality of the batteries you sent me?
A: Our batteries are all grade A, No matter how many you order, we will test each product before sending out.

Q4. How about your solar gel batteries delivery time?
A: 3-20 workdays after receiving your advance payment. The specific delivery time depends on the items and the quantity of your order.

Q5. Can the batteries be used on marine?
A: Yes. The batteries can be used in various occasions.

Q6. Is it OK to print my logo on the batteries?
A: Yes. Please inform us formally before our production and confirm the design firstly based on our sample.
Tag: solar gel batteries, marine gel batteries, sealed gel batteries