Burkina Faso has a population of 17.5 million, but its per capita electricity consumption is only about 40kWh, and its electricity penetration rate is only 14.6%. Insufficient power supply has severely restricted the quality of local residents' life. Hillary is engaged in power transmission. He has been committed to exploring various power generation channels. Among them, solar power is one of the cleanest and the best sustainable generation method.
The solar power equipment can independently generate and supply power in areas where there is no power grid. Excess solar power during the day can be stored in the batteries and continue to be used at night. Unrestricted power usage anytime and anywhere. Warranty of solar power equipment: 10 years for solar panels, 5 years for solar inverter, 2 years for batteries.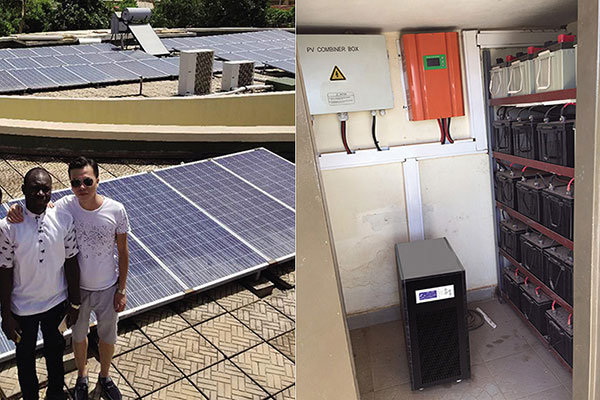 After many comparisons, Hillary found that Xindun has 10 years of experience in solar power equipments. We can provide customers with one-stop services from solar power solution configuration – production – shipment - installation guidance - after-sales service. In order to solve the problem of insufficient power supply faster, Hillary quickly placed an order with us after finalizing the solar solution. The following is the specific solution of 20kw solar power Equipment:
Project: 20KW Solar Power Equipment in Burkina Faso
Daily Generating Capacity: 74880Wh
Solar Panel: Polycrystalline 390W * 32pcs

Solar Controller: MPPT 192V/100A * 1pcs
Solar Inverter: 192V/20KW *1 pcs
Battery: Gel 12V/200Ah * 32pcs
PV combiner box: 2 IN 1 OUT * 2pcs
Aluminum bracket *4 pcs
Cables and Accessories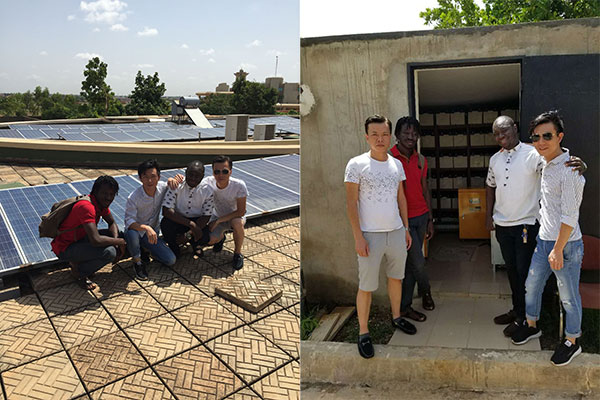 The project has been successfully installed and used in 2019. Recently, Hillary found Xindun again, he said: "It has been more than two years. The solar power equipment you designed has been working well and satisfactorily meets the power supply needs of the local community. Now the community next door is also preparing to add solar power equipment. Now lets talk some details."
Thank you very much Hillary for his support and recognition of Xindun Power.
If you are reading this article and want to get rid of the problems of insufficient power supply or high electricity bills in the local power grid, you can contact our Xindun solar professional team to customize a solar equipment for you.