"I am Raylen, located in South Australia. Due to insufficient peak power and imperfect power storage facilities, there are occasional power outages here, which affects daily life and production. Do you have a solar photovoltaic system? Can it provide single phase electricity for life use, and three phase output for production use?"

After receiving Raylen's consultation, and learned some local conditions, Xindun configured the following photovoltaic solutions for him:
Project: 30KW Three Phase Off Grid Solar Photovoltaic System
Average daily power generation: 112320Wh
390w Monocrystalline solar panels * 48pcs
192V/100A solar controller * 1pcs
HDSX 192V/30KW three phase inverter *1 pcs
12V/200ah Lead Acid Battery * 48pcs
3 IN 1 OUT PV combiner box * 2pcs
Aluminum bracket *4 pcs
Cables and Accessories * Sufficient quantity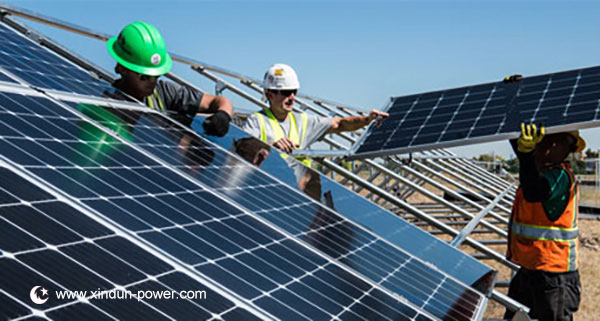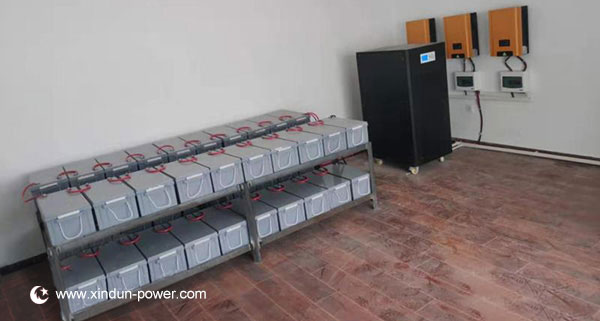 Solar photovoltaic system is very commonly used. Its working principle is to convert the solar direct current into alternating current, on the one hand to supply the load for use, on the other hand to store the solar energy in the batteries, use is not restricted by region, so as to form an independent off grid solar photovoltaic system.

Off grid photovoltaic system is mainly used in some remote areas or places with self generating and self using power demand, such as villas in cities. Off grid photovoltaic system emphasizes "self use". The inverter selected in this project is Xindun HDSX 30kw off grid three phase solar inverter. The inverter can carry single phase load or three phase load, which can supply power for home or industry.

The project was installed and put into use on December 13, 2019. After a period of operation, the 30KW off grid solar photovoltaic system can meet the demand of self generation and self consumption. "The three phase solar system operates stably, economically, environmentally friendly and noiseless, is a good thing." It is highly recognized by Raylen.
Tag: solar photovoltaic system, off grid photovoltaic system, three phase solar system, 30kw off grid solar system