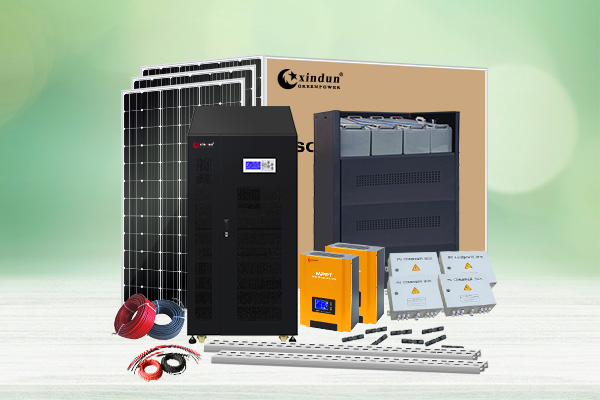 I'm Tony, Purchasing Manager of a company in Lebanon. I bought a complete 80KW three phase stand alone solar system from Xindun Power last year. And very happy to cooperate with Xindun Power.
In my country, Lebanon, there is a severe shortage of utility electricity. The normal power supply is only 5-6 hours a day, and it is very unstable, which makes our company very distressed. Since our company is a high-tech company engaged in software research and development, the requirements for the stability of the power supply are very high. Therefore, our company decided to purchase a stand alone solar power system to completely solve the problem of power shortage and instability. I searched various ways for a quality stand alone power system supplier and eventually I found Xindun on Google. Their efficient and quality service is amazing. Since I am not familiar with stand alone solar system, I don't know how to choose a suitable stand alone solar power system for my factory's appliances and machines. But with the help of Xindun's sales staff and engineers, I managed to source a stand alone power system for my company.

I was very impressed with the 80kw stand alone solar system installed by Xindun Power. It's a no-brainer for my company. The stand alone solar power system is very stable and reliable. It operates independently of the grid and stores excess energy in batteries for later use. Xindun's engineers answered all my doubts about the stand alone power system and gave me helpful guidance on how to keep the system efficient. I highly recommend this stand alone solar system to any business owner who lacks a steady and safe power source.
1. 384V 80KW three phase inverter 1 set
2. 2 sets of 384V 100A MPPT solar controllers
3. 120 pieces of 535W solar panels (15 in series and 8 in parallel)
4. Combiner box 2 in and 1 out, 4 sets
5. 192pcs 2V 300AH gel batteries
6. Photovoltaic cables, battery cables, solar panel mounting frames and other stand alone power system accessories.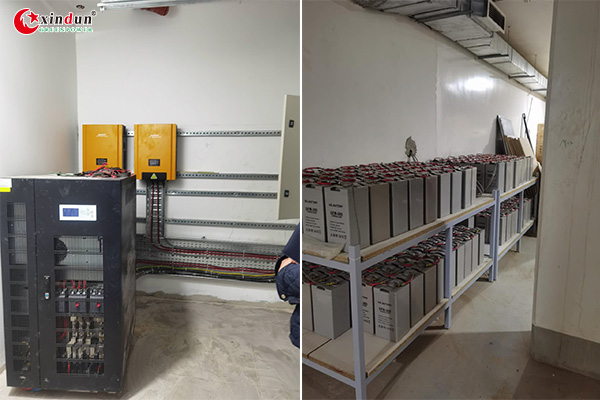 By the way, after receiving the goods, the happiest thing is that the engineers from Xindun came to Lebanon to guide us to complete the installation of the stand alone solar system. Their pre-sales, sales, and after-sales services are simply amazing. Now all the accessories of the stand alone solar power system are installed and operating normally, thus solving the long-term power consumption problem of our company. So in 2023, our company and Xindun Power will have more in-depth cooperation.
One might wonder what benefit does working with Xindun bring to your company? Let me briefly summarize a few points:


a. Solve the problem of power outages: Lebanon's power grid is often unstable and prone to power outages, especially during peak hours or inclement weather. If there was a sudden power outage, it would disrupt my business operations and cause losses. But with Xindun stand alone power system, I never worry about power interruptions anymore, because our company's equipment can still operate normally every time there is a power outage, and the strong backup power comes from a steady stream of solar energy. So if you are in an area with an unstable grid, such a stand alone solar system is very much needed.
b. Reduce electricity costs: Lebanon's electricity grid is expensive and unreliable. Electricity rates fluctuate based on demand and supply. Sometimes, our company has to resort to diesel generators, but these are more expensive and more polluting. After using Xindun stand alone solar power system, the company saves most of the electricity bills, because we can use the electricity provided by solar energy when the electricity price is too high. So if you are looking for an economical stand alone power system solution, Xindun Power will be your good choice.
c. After sales service: Xindun Power comany took care of everything from designing the stand alone solar system to installing accessories such as panels, batteries, inverters and controllers. They also provided us with training and technical support on how to use and monitor the stand alone solar power system.

d. Alternative Energy: Lebanon is facing a severe energy crisis as the grid cannot meet the growing demand for electricity. This has led to frequent power outages, protests and violence. Many people are looking for alternative ways to power their homes and businesses, such as solar power. If you are looking for a viable alternative energy source to alleviate the energy crisis, Xindun stand alone power system is a viable option.

e. Protecting the environment: Lebanon is also facing a serious environmental crisis as the country suffers from air pollution and climate change. Electric grids rely heavily on fossil fuels, which contribute to greenhouse gas emissions and global warming. Xindun stand alone solar system is a green solution that reduces our country's carbon footprint and helps preserve Lebanon's natural resources. If your country is suffering from environmental crisis, Xindun stand alone solar power system will help you reduce environmental pollution and achieve sustainable development goals.

All in all, I am very satisfied with the quality and service of the stand alone power system installed by Xindun Power. They provide us with professional and reliable knowledge and friendly service attitude. And provide high quality products at reasonable prices. Xindun also provides regular maintenance services and lifetime technical support for our stand alone solar systems. I recommend Xindun Power to anyone in need of off grid solar.