The application of power inverters are to convert DC into AC electrical energy. In case of power outage.off-grid Inverters can come in a wide range of loads ,from powering low power appliance such as a fan to even backing up a building or an industrial park .For inverters style,they can come in different shapes and sizes, In addition, Inverters can come in different efficiency, voltage,frequency, price and purpose of use ,.inverter is typically emulating the power available at an ordinary load electrical outlet. taking DC power supplied by a battery, from 12 volt to 384 volt, then transform it into a such as 50 Hz 230 volt AC power operating.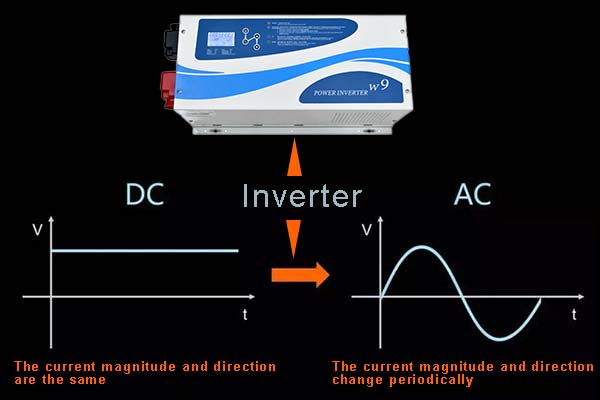 As above image is what a dc to ac inverter looks like.which are used for many powering appliances in home such as fan,cell phone,Pad,radio, Refrigerator,air-condition and TV.This model can charge from 1000 watt to 6000 watt. and also can wall-mounted at home. Also they can come in for boats, camping and a factory when power dumped.
In Africa.usually only batteries can be made available for their basic needs of electricity. the solar system solution including inverter can charge the batteries for even 20 years. The inverter of above image is very popular in Africa.