Xindun Power XTG serie portable solar generator will be your best choice for solar generators.The 500 watts solar generator is portable and removable design,with 500 watts solar inverter,20A PWM solar charge controller and 1 pc of 12V 50Ah lead acid battery inside the cabinet.The solar generator has 2 AC output sockets,4 pcs of 12V DC output port and 2 pcs of 5V USB output port.There are also 4 pcs of 3W bulbs with 5m bulb wires and switch.
This portable solar generator is very suitable for home use as Emergency power supply when there is grid power fail,you can plug the electrical appliances directly into the machine to use,connect the DC bulbs for lighting,and also charge your phones.And you can also remove the machine to the place you want for using.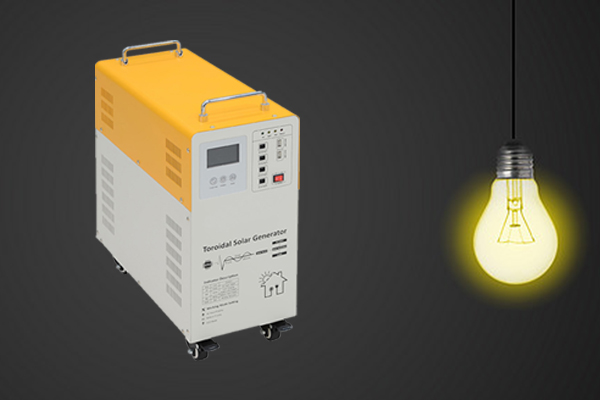 This solar generator with two ways of battery charging.Firstly,you can connect the machine to the grid power,so that the battery can be charged by AC grid power.Secondly,it can also configurated with solar panels for battery charging.Normally,for 500 watts solar generator,we will configurate with 1 pc of 160W polycrystalline solar panel.With solar panel,you can also save your electrical bill of your home.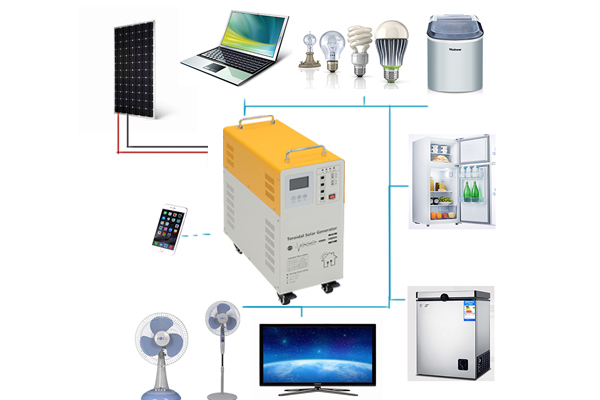 What can a 500 watts solar generator power?You can take the below as references:
LED bulbs 10W*4 pcs
Mobile phone charger 10W*2 pcs
Fan 60W*1 pc
Television 50W*1 pc
Satellite dish receiver 50W*1 pc
Or the similar electrical appliances like the above.
For more of our portable solar generators,you can visit our website:www.xindun-power.com