Many people will be curious what is the use of inverter triphase offgrid?
A inverter triphase is used to change the DC voltage(input) to triphase AC voltage(output).It is also the main parts of the inverter triphase offgrid solar power systems. inverter triphase mostly used in industrial and commercial area,it can be also used in big power home solar system. Inverter triphase can be used for both triphase electrical loads and single phase electrical loads.Compared to single phase inverter,the inverter triphase can provide more stable,reliable and safe solutions for the power system.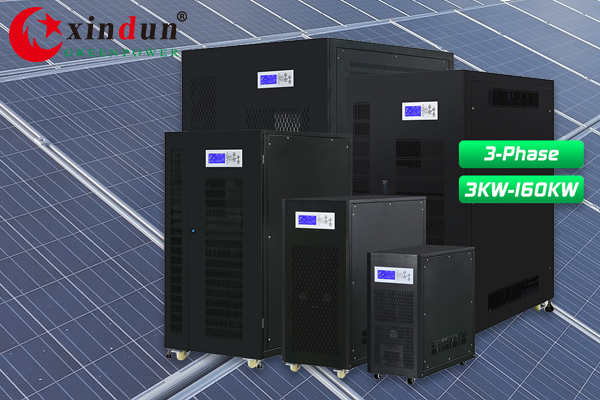 Xindun Power is an experienced manufacturer for inverter triphase offgrid since 2009.We can make inverter triphase offgrid from 3.2KW to 160KW.
The advantages of inverter triphase from Xindun Power manufacturer:
1. 100% imbalance loading design-flexible loads connection;
2. 3 times peak power-strong impact resistance;
3. Charging and discharge parameters can be set through panel-flexible battery types configuration.
4. Supports diesel or gasoline generator-adapt any tough electricity occasions.
Inverter triphase from Xindun Power will be the best choice for your three phase power system! If you have any questions about "What is the use of inverter triphase offgrid " , Please do not hesitate to contact us.