Inverter is designed for converting DC power into AC power and the demand for powering AC loads.Off-grid inverter is essential for solar system. Notably in most of areas where there is insufficient power or lack of grid supply.
Choosing an off-grid inverter for solar system must have enough AC output power to cover any AC loads that may be running simultaneously.
And as much as possible to increase its margin power under all regular loads. For instance, Let's say the AC loads up to 2500W, then it's advisable to make a choice with 3000W inverter of continuous output power.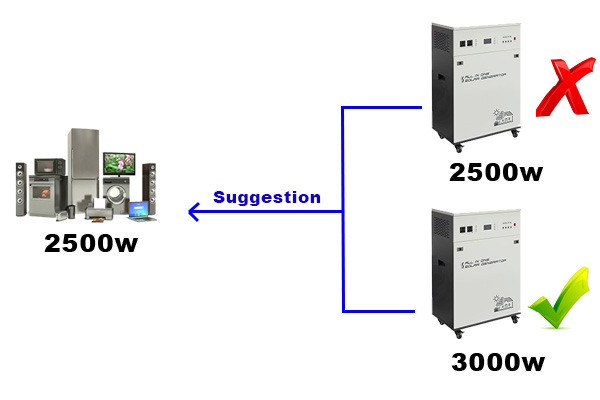 Even more, In case of connecting electrical equipment with impact/inductive loads, or any surge requirements common in compressors and motors (such as refrigerators/pumps) need to be checked against with the inverter "surge" or "overload" specifications. For this reason to confirmed it will not cause damaged to the inverter and loads in long-term work.
Since the off-grid solar inverter drawn from the battery pack instead of the solar array, the DC voltage input needs to match the rated voltage of battery pack, such as 12V, 24V, or 48V.
Only when solar inverters and batteries with the same voltage, then your solar backup system get works.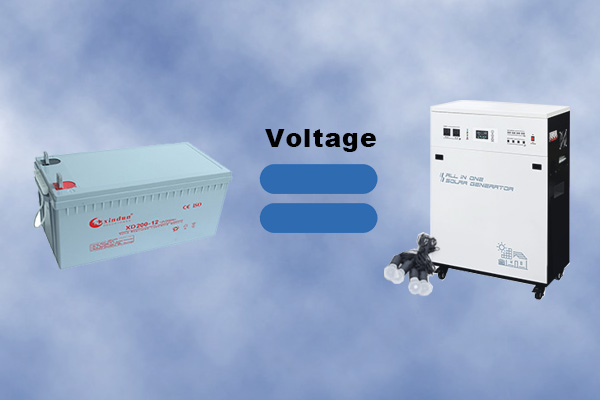 Meanwhile, you need to make sure that both batteries and solar inverter are connected correctly of their positive & negative poles, and the appropriate length and wire gauge of cables is selected accordance with actual rated power.
If you still don't know how to choose inverter for your solar system. Solar expert is here. Xindunpower not only provides you with the overall solar system solution, but also provides the product selection, production and sales of solar panels, batteries and solar inverters.