An inverter is used to convert the DC power to AC power. As a power converter device, it plays a critical role in many occasions where it\'s unable to get electric supply from the Mains.
For example, turn 12V DC into 220V AC. Inverter will converters DC power (from storage batteries) into constant-frequency, constant-voltage or frequency modulated alternating current (usually by 220V / 50Hz since wave). It is composed of inverter bridge, control logic and filter circuit. Also it can be made to drive more powerful loads, by adding extra MOSFET transistors. Therefore, Use a complete set of inverters, which can input low-voltage direct current and output 220V alternating current.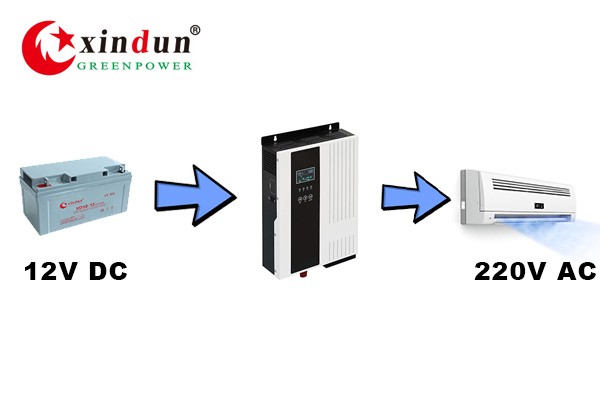 So how to convert 12V DC to 220V AC?
The inverter converts the AC voltage of the grid/PV into a stable 12V DC output, and the inverter converts the 12V DC voltage output by the Adapter into a high-frequency and high-voltage AC 220V
12V DC → high frequency boost → 220V DC → full bridge rectification → 220V DC → inverter bridge coverter → 220V AC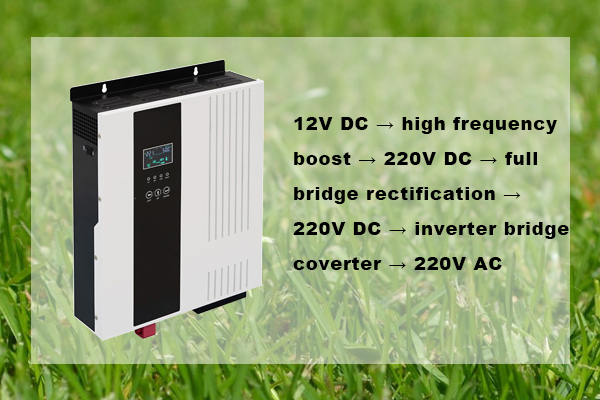 Furthermore, The inverter itself consumes part of the power when it is working, hence its input power is have to be larger than its output power. The efficiency of the inverter is the ratio of the output power to the input power. Let\'s say it, an inverter inputs 100 watts of direct current and outputs 90 watts of alternating current, then its efficiency is 90%.
The above is the answer about"How to convert 12V DC to 220V AC." If you need to buy a 12V DC to 220V AC inverter, welcome to contact Xindunpower -- Best inverter brand from China.