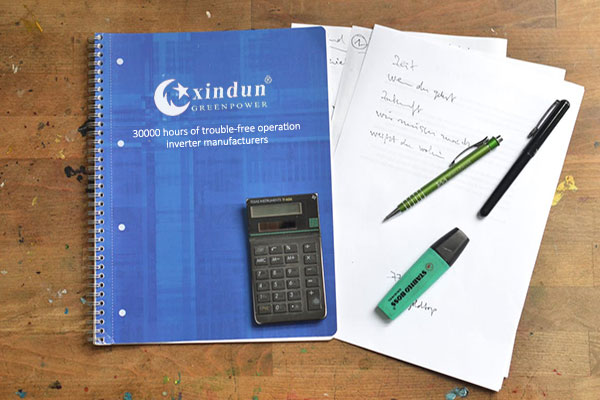 There are many people want to buy an inverter for their house,but they don't know how to calculate the power requirements for the inverter,2KW,3KW or 4KW?Below we will introduce a simple way for it.
Firstly,you need to find all the electrical appliances in your house and record their rated power. Then you need to sort all the electrical appliances into inductive load and other load.
Commonly used home appliances, belong to the inductive load includes air conditioner,washing machine,refrigerator,fan,water pump and other electrical appliances with motor. And other load includes light,water heater,telivision,computer and others load without motor.
The power requirements for the inverter=total power for inductive load*3+total power for other load*1.2
For example,if you house includes the below electrical appliances:
1*washing machine(300W)
1*refrigerator(200W)
2*fans(60W)
11*lights(20W)
1*telivision(50W)
1*computer(200W)
Than the power requirements for the inverter should be:
(1*300+1*200+2*60)*3+(11*20+1*50+1*200)*1.2=2420W
But 2420W is not a normal power,for safety purpose,you need to choose a bigger inverter like 2500W.
If you cannot sure how to choose the inverter, you can also send all the electrical appliances and their rated power to Xindun's sales, they can also recommand to you as per your data.