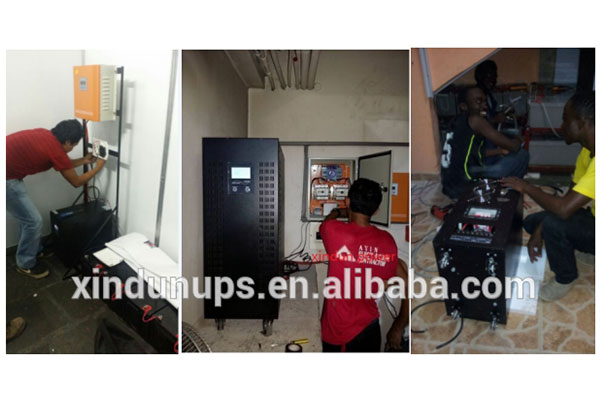 Here I list a few precautions and maintenance of solar inverter Installation:
1. Before installation please check whether the solar inverter is damaged during transportation.
2. When choosing the solar inverter installation site, it should be ensured that there is no interference from other electronic equipment in the surrounding area.
3. Before making electrical connections, be sure to use opaque materials to cover the photovoltaic panels or disconnect the DC side circuit breaker. If the photovoltaic array is exposed to sunlight, dangerous voltage will be generated.
4. All solar inverter installation operations must be completed by professional and technical person.
5. The cables used in the solar system must be firmly connected, with good insulation and appropriate specifications.
6. Please avoid reverse connection while connecting batteries and PV to the solar inverter.
7. If a generator is used as input power, the operation is as follow: start up the generator, after it runs steadily, connect and turn on solar inverter. When the solar inverter starts to work, connect user's equipment to the AC output.
8. Capacity of generator≥3 times of the rated capacity of solar inverter.
Xindun Power not only produces and sells
solar inverters
and solar energy systems, but we also provide good after-sales services. If necessary, we can provide on-site technical services for you to install the solar system. Please contact us for further details.