what means off grid solar system?
Many people who hear this word for the first time do not know what it means, please follow Xindun to find out.
Off grid solar system, also known as stand-alone solar systems, generate electricity independently rather than relying on the grid. The off grid solar system mainly consists of solar panels, batteries, solar controllers, inverters and other components. The DC electricity emitted by the solar panel directly flows into the battery and is stored. When the AC loads need to be powered, the DC power in the battery is converted by the inverter into AC output. This is a repeated cycle of charge and discharge. This system is not subject to geographical influences and restrictions. Off grid solar system can be installed and used wherever the sun shines, so the off grid solar system is very suitable for use in homes, areas without power grids, fishing boats, outdoor breeding bases, etc. In addition, it can also be used in areas with frequent power outages emergency power generation equipment.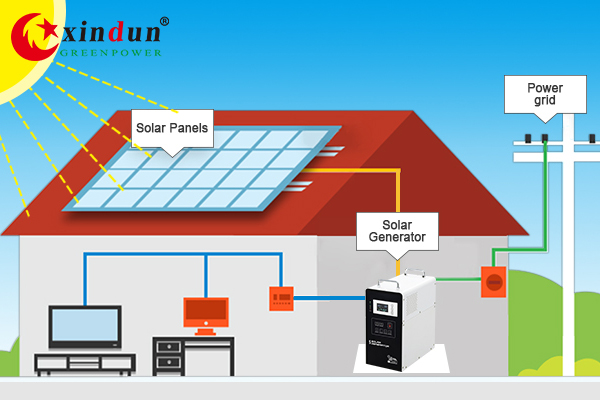 Xindun specializes in building and supplying off-grid solar systems for you. Xindun has been in this field for more than ten years, and we have more than 14 senior engineers. From the inspection of raw materials, strict control of production and inspection before shipment, Xindun Power has created very good product quality.
The great thing about buying an off grid solar system at Xindun Power is that you can get a system installation and purchase plan. First of all, you don\'t need to worry about the quality of the product. Secondly, if you buy an off-grid solar system from us, you can get after-sales service for all the products in the system.
If you want to get more information about "what means off grid solar system?" please feel free to contact us.