There are three main ways to install an inverter in truck as a backup power source.
The first is to connect the inverter directly to the battery of the truck, and convert the DC power in the battery to AC power for the load. The advantage of this is that the only thing to carry is the inverter, which is portable. But it must be connected every time it is used, and the load it can carry is limited by the capacity of the truck battery.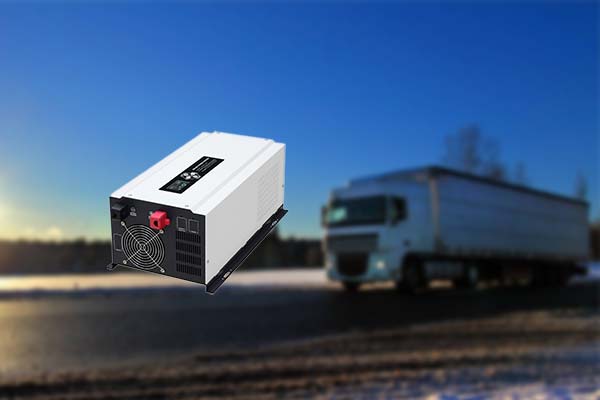 The second type is a backup power supply composed of "power inverter + battery". In this case, the capacity of the battery can be expanded to meet the power demand of the load, but the battery needs to be charged from time to time. In addition, batteries are expensive and bulky, and are not suitable for carrying too much.
The third type is a backup power supply consisting of "power inverter + battery + controller + photovoltaic panel". In this way, as long as there is sufficient sunlight, the photovoltaic panel can supply power to the load and charge the battery through the inverter. It does not need to be equipped with too many batteries. It has high sustainability and is suitable for long-term access to the mains.
The owner can choose the appropriate inverter power installation method according to his actual situation. If you have any questions, please contact us.