Solar hybrid inverter is an inverter with a built-in solar controller. It can not only convert direct current into alternating current, but also control the solar panel to charge the battery and control the battery to supply power to the inverter load.
The advantage of the solar hybrid inverter is that the inverter and the controller are combined into one, saving transportation costs and installation space, and the wiring of the entire solar system is relatively simple. These advantages will be more prominent in the solar system where you use the solar hybrid inverter for RVs or other transportation vehicles.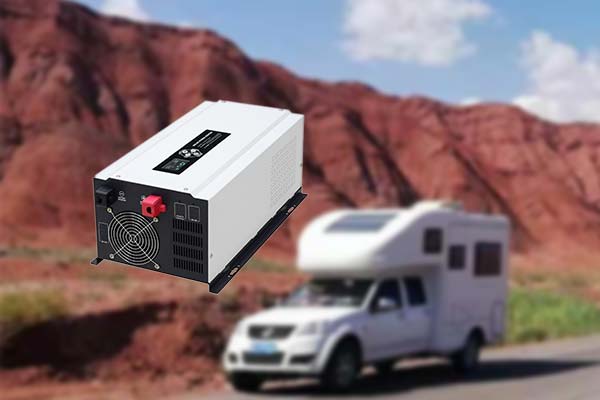 Xindun DP series horizontal solar hybrid inverter, built-in mppt/pwm controller, 1kw-7kw pure sine wave output, can be equipped with an external display screen, allowing you to monitor the running status of the hybrid inverter in real time. If you need it, please call for consultation.