Common faults of inverter power supply mainly include failure to turn on, shutdown with load, startup alarm, and terminal heating.
The reason for the failure to turn on the machine, shutdown with load, and startup alarms is that the battery voltage is too low or overloaded, just charge the battery or lighten the load. The reason for the heat of the terminal is poor contact. At this time, check and tighten the screws. For other faults caused by reverse connection of the transformer, data storage error, internal reference voltage error, battery high voltage alarm, NTC fault, controller communication abnormality, etc., we recommend that you contact the supplier to resolve.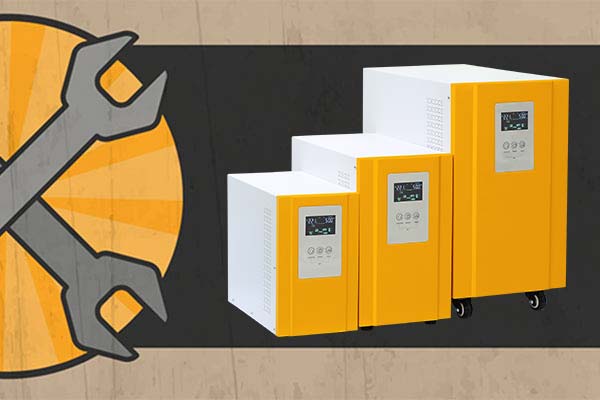 The maintenance of inverter power supply has different maintenance methods and different maintenance tools for different components. You only need to master some basic skills on electronic circuits to perform maintenance. But before the components are repaired, the fault point must be detected. This is a very complicated process.
Xindun has been focusing on the research and development of inverter power supply for 14 years. If you have any problems that cannot be solved, please contact us and we will provide you with free consultation.