Photovoltaic off-grid inverters are used in photovoltaic off-grid power generation systems, which mainly convert DC power into AC power for AC loads. Photovoltaic off-grid inverters do not have the energy storage function, and usually need to be equipped with batteries to be able to start normally. However, the battery is expensive and has a short life span, which makes the entire photovoltaic off-grid power generation system too expensive. Of course, not all photovoltaic off-grid inverters need to be connected to batteries.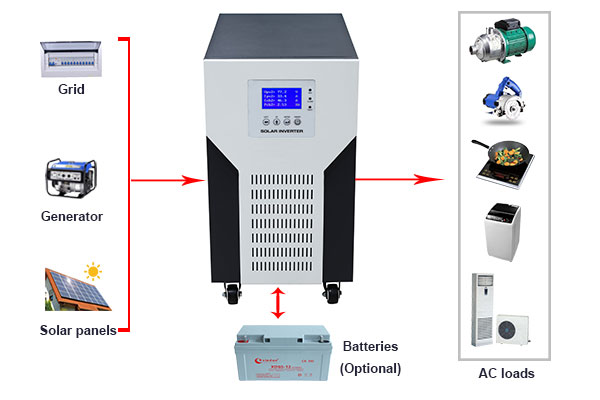 Xindun ZRS series 3000w-10000w inverters can work normally with little or no batteries. In addition to the conventional mains priority mode and battery priority mode, this inverter has a new battery-free operating mode. In the battery-less working mode, as long as there is sufficient light, the inverter can automatically turn on under the photovoltaic power supply state and supply power to the load normally. It is suitable for places that do not require energy storage or use electricity at night. To
If you want to know more about this photovoltaic off-grid inverter that can work without a battery, please contact us.