There are many types of
inverter transformer
. Toroidal transformers and EI square transformers have their own advantages, and it is hard to say which one is better. The following is a detailed explanation of the comparison between the two transformers by Xindun Power.
First of all, the advantages of both toroidal transformers and EI square transformers are as follows:
1. Long service life
2. They can work normally at minus 30 degrees, and there is no problem to start in the cold winter
3. Allow short-term overload, overload, can provide excess power or provide excess large current (1-3 times rated current)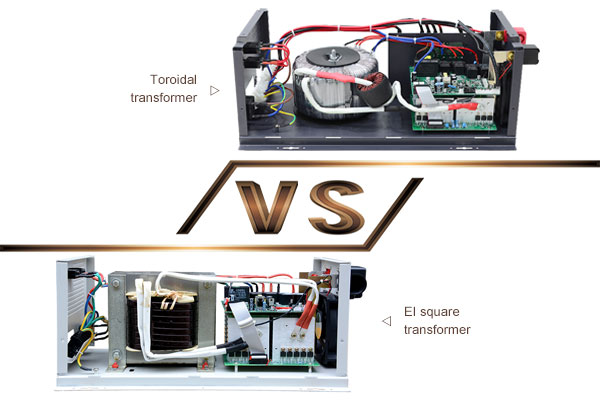 Compared with 200W toroidal transformer and EI square transformer:
A. Efficiency: The working efficiency of toroidal transformer is 90%-92%, while square transformer is 80-84%.
B. Temperature rise:The temperature rise of a square transformer is higher than that of a toroidal transformer.
C. Cost: The cost of the toroidal transformer is low, and the cost of the square transformer is high.
D. Interference: Magnetic leakage of toroidal transformer is very small, and magnetic leakage of square transformer is obvious, with low frequency interference
From the above comparison, the toroidal transformer is better than the EI square transformer. However, the volume of the EI square transformer will be relatively smaller, so in the case of limited volume, people will still tend to choose the EI square transformer.
At present, in process of producing inverters, both types of transformers are used. We Xindun Power choose the suitable toroidal transformer or square transformer according to the usage and performance of the inverter.